Remembering our Ten Mile Lake Friends...2015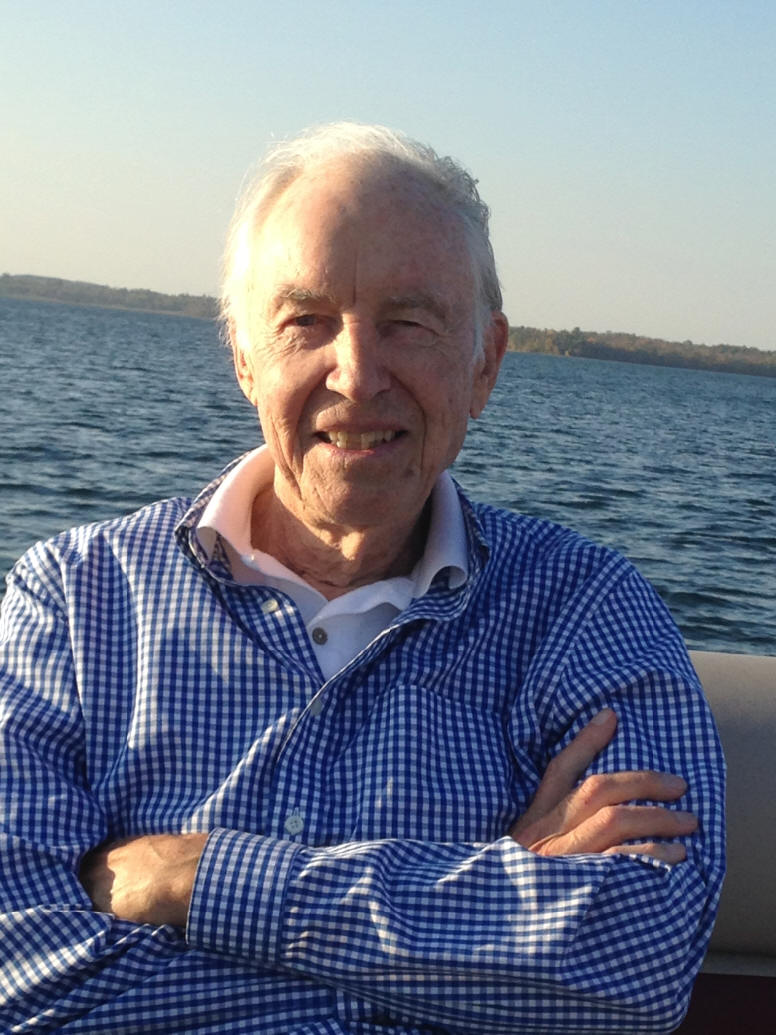 A native of Climax, MN, and the son of Oluf and Elma Olsen, Homer E. Olsen spent his early summers driving a tractor on the family wheat farm in Dahlen, ND, memorizing canonical poetry and contemplating how to avoid spending future winters in freezing weather.
Valedictorian of his college class, Olsen graduated from Luther College in Decorah, Iowa. He was president of the Luther College Band where he played the baritone horn, as had his father before him. He earned his doctor of medicine degree at the University of Chicago Medical School. Following internship at the University of Oregon Medical School he completed his psychiatric residency at the University of Colorado Medical School. He is also a graduate of the Denver Psychoanalytic Institute. He taught in the Department of Psychiatry and the Denver Psychoanalytic Institute for many years. He maintained a private practice of psychiatry and psychoanalysis and also served as chief of outpatient psychiatry at the Denver Veterans Administration Hospital Mental Health clinic. He was named a Fellow of the American Psychiatric Association in 1992.
Homer met "the love of my life", Dianne Cox, in 1964 while completing his chief residency in psychiatry at the Univ. of CO where she was a social work intern. They truly connected on a ski excursion to Aspen, CO and married 7 months later.
Homer served in the U.S. Air Force from 1965-67 as chief of psychiatry at Langley Air Force Base. He and Dianne then returned to Denver where they lived for 30 years.
Homer retired in 1998, moving to Tucson, AZ during the winter and expanding his time at the lake in MN during the summer. Winters in Tucson found him playing great golf, enjoying spirited ping pong. He enjoyed time to savor works of biography, Shakespeare and history. His Hackensack area book group of lively-minded men of different political persuasions brought him much pleasure. He was a teacher of many things to his family including tennis, skiing, sailing and appreciation for art and poetry. He will be remembered as a model of loving support, wisdom, hard work, introspection and integrity.
At the age of 80, he died of cancer in MN, surrounded by his immediate family. He is survived by his wife, of 51 years, Dianne, daughters Lise K Olsen-Dufour (Eric), Sara M Olsen (Arzhang Kalbali), granddaughters, Emma Olsen-Dufour, Amanda Olsen-Dufour, Donya Majidi-Olsen, and sisters Andrea Hauge Bacon, Evangeline Michalson (Edgar) and many wonderful nieces and nephew-s.
Memorials are preferred to the International Rescue committee, the American Cancer Society, or the Jim Schwartz Environmental Fund of the Ten Mile Lake Association. All sites can be found online.
Celebrations of Homer's life in were held in Tucson in February and in Denver in March. Another will be held in the Hackensack area in July of 2016.
(Information provided by Dianne Olsen)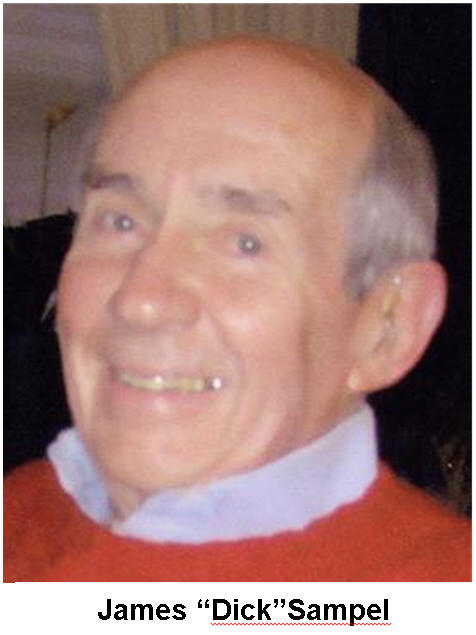 Dick Sampel was born October 20, 1932 in Des Moines, Iowa to James J. and Alice B. (Stradley) Sampel. He died on his 83rd birthday on October 20, 2015 at Scottish Rite Park in Des Moines.
Dick grew up in Des Moines and attended Roosevelt High School where he graduated in 1950. He attended Grinnell College and graduated in 1954 with a degree in economics. Dick then joined the Air Force as an officer for two years. After serving his country, he worked briefly at Younkers department store before starting his career with Equitable of Iowa. At Equitable, Dick worked first in policy management and then moved into administration and human resources, where he rose to become a vice president. Dick worked for Equitable for 38 years and retired in 1994.
Dick married Nelda Jean Bork in 1958 and enjoyed 57 years of marriage. Dick and Nelda made their lifelong home in Des Moines and had two children, Pamela and Steven. Dick and Nelda were active members of Grace Lutheran Church for 47 years.
After retirement, Dick volunteered at Iowa Methodist Hospital and read with second graders at King and Hubbell schools. Throughout his career, Dick was active in Toastmasters and the Lions Club and served as a board member of the Science Center of Iowa and an advisor with Iowa National Heritage. He was very fond of sailing and spent many happy summers sailing, canoeing, and fishing at the family cabin on Ten Mile Lake in northern Minnesota. Dick was also a talented poet and many occasions were celebrated with his well-loved whimsical rhymes.
Dick is survived by his wife, Nelda Jean; daughter Pamela Jean Sampel (John Sager); son Steven Jay Sampel; and brother David Sampel (Jeanne White.)
The family wishes to thank Hospice Services for all their care and support.
(Information provided by Cathy Iversen.)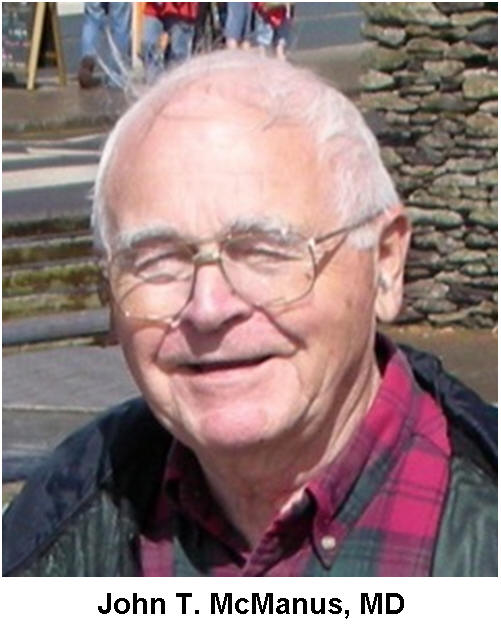 John T. Mcmanus, aged 83, died peacefully at home on 0ctober 20. 2015. He was preceded in death by his, wife, Joyce Gray McManus, sister, Shirley Bakker, and grandson, James Plaunt. He is survived by brother, James McManus; children Margot (John Eaton) McManus, Lori (Steve Plaunt) McManus, and Michael (Michelle) McManus; seven grandchildren; and nieces and nephews.
Born and living most of his life in Wisconsin, "Johnny Mac" was an avid fan of both the Green Bay Packers and Wisconsin Badgers. He went to Iowa State University, where he met his wife of 55 years. A graduate of Marquette Medical School, he was drafted into the Army, where he served in Vietnam, setting up the first evac hospital. A radiologist, John enjoyed working with interns and modeled a compassionate bedside manner.
Doc John, as many called him, was active in the Hackensack community, volunteering at the VFW, Lion's Club, and Hackensack Co-Op. He loved Ten Mile Lake. He visited the Grays on the south shore for first time in 1955, as a medical student and fiancé of Joyce Ann Gray. After retirement, he and Joyce made their fulltime home on Ten Mile, living there every season. A long standing member of the Ten Mile Lake Association and Safety Committee, he and Don Harris partnered with the Sheriff's department to initiate the annual summer boat safety class for kids more than 15 years ago.
An Irish wake celebration was held on October 23, 2015.
(Information was provided by Margot McManus)
Marian Zejdlik
Marian Zejdlik died at age 86 in Plymouth, MN. Marian grew up in Grand Forks, ND. She was the daughter of Swedish/Norwegian immigrants, Gerda and Oscar Johnson. Their little "Mimi" spent her childhood summers on Lake Plantagenet in northern Minnesota, where her own family later spent their childhood summers.
At the University of North Dakota in Grand Forks Marian, an Alpha Phi sorority member, met her husband, her life partner and friend, Richard F. Zejdlik. Marian and Richard shared the joys and passions life had to offer. They traveled the world and attended sporting events.
Marian and Richard spent their summer months at Ten Mile Lake and their winters in Port Antonio, Jamaica.
The Zejdlik clan of nearly 40 became her greatest joy and achievement. She had a special way of making each family member feel special and loved. The family feels blessed and grateful to have had the wonderful years with their Mother and Nana. She was preceded in death by her husband, Richard, who died in January.
She is survived by her loving children and spouses: son Randy Zejdlik and wife, Sheila; son, Todd Zejdlik and wife, Mary Jane; daughter, Jan Zejdlik; daughter Dana Stoneback and husband, Jeff; son, Joel Zejdlik and wife, Ann; daughter, Lisa Zejdlik; daughter, Leslie Foster and husband, Todd; and son, Kirk Zejdlik. Also surviving Marian are 19 grandchildren and 5 great-grandchildren.
(Information from the Minneapolis StarTribune)
David J. Byers, 76, of Hackensack, Minn., passed away peacefully with family at his side Friday, Aug. 7, 2015, after a short battle with cancer.
Dave was born July 21,1939, son of Bernard J. and Mabel (Kuchenreuther) Byers in Mason City, Iowa. He graduated from Garner High School in 1956 and served in the Army Reserves. Dave worked at Nebraska Food Packaging in Britt and was later employed by Winnebago lndustries for 25 years.
Dave retired to Ten Mile Lake near Hackensack in 1998. He had a passion for the wildlife in and around the lake. As a member of the Ten Mile Lake Association's Loon Committee, Dave took pride in preparing and guarding a loon's nest each spring. His cabin was a busy place during the summer with tents overflowing his property. His grandchildren enjoyed tubing, fishing and roasting marshmallows by the campfire — memories to be cherished for a lifetime.
He was a member of Sacred Heart Catholic Church in Hackensack and was active in church activities.
Dave's greatest blessings in life were his four sons and their families: Todd Byers of Des Moines, Iowa; Dr. James Byers and his wife, Dana, of Minnetrista, Minn., and their two sons, John and Noah; Jeffrey Byers and his wife, Kristen, of Cedar Falls, Iowa, and their two sons, Lucas and Jacob; and Gregory Byers and his wife, Michelle, of Cedar Falls and their three daughters, Brady, Lauren, and Natalie Jo. He is also survived by his sister, Marjorie Senne and her husband, Marlin of Lake Mills, Iowa; brother Robert Byers and his wife, Carole, of Clear Lake, Iowa; brother Ronald Byers of Salem, S.D.; and one niece, three nephews, and cousins. Dave was preceded in death by his nephew Marc Byers.
Memorial contributions may be made to the Ten Mile Lake Association, PO Box 412, Hackensack, MN 56452, or to a favorite charity of the donor's choice.
(Information from the Walker Pilot-Independent.)
John F. (Jack) Adams, of Ames, passed away on August 6, 2015 under the loving care of hospice at Northcrest Community Care Center. Just prior to his passing, Jack spent an active four weeks with his family and many friends at his cabin on Ten Mile Lake in Minnesota. He was 83.
Jack was born on October 2, 1931 to Clinton J. and Margaret (Macy) Adams in Ames, Iowa. He graduated from Ames High in 1949, and attended Kemper Military School before receiving his Bachelor's degree from the University of Iowa in 1953. Jack was a First Lieutenant (Captain in the USAF Reserves) for the United States Air Force during the Korean War, serving as a radar interceptor controller in Japan from 1954 to 1956. In 1959, Jack married Barbara J. Teig and together they enjoyed many good times with their children and grandchildren. Jack's career had him serving as Vice President of Collegiate Manufacturing Company and then at Ames Millwork before retiring in 1983. A fun-fact: Jack: became the first official Iowa State University "Cy" when the mascot for Collegiate was unveiled at a 1954 ISU homecoming pep rally.
Some of Jack's favorite times were with his family and friends at Ten Mile. Jack started coming to the lake as a toddler when his parents Clint and Margaret Adams bought the cabin on the north shore next to the old Camp Iowa. Jack and his siblings brought many friends up to the lake every summer. Together they made many new friends around the lake. A composite photo of this early Adams "TML" gang still hangs in the main cabin to memorialize those early friendships.
After Jack and Barb were married they continued to share the lake place with many friends over the years where they enjoyed riotous games of charades, fishing, and tiki-torch night skiing. This group of friends ultimately brought their children to the lake, much to the delight of Jack's own children and nieces and nephews and their lake friends. Jack and Barb also introduced the lake to Barb's family members, many of whom purchased their own cabins on Ten Mile and Portage. All of this resulted in a whole new generation of members in the Adams TML Gang who continued the traditions of the original gang, and added their own including the annual 4th of July Huevos Rancheros party on the patio.
Jack's impact on Ten Mile Lake, and his commitment to his lake friends and family is immeasurable. He became president of the Ten Mile Lake Association and served on numerous association committees to protect the lake and surrounding environment. Many will also remember Jack as the avid runner/walker along the Upper Ten Mile Lake road, usually picking up trash along his route. During July 2015, Jack
powered through the challenges of battling stage four cancer to enjoy extended visits with friends
and family, treat his family to dinners at the new Arthur's restaurant, and reminisce with his wife
and daughters during outings to nearby small towns and lakes. Jack passed away just 5 days after leaving his beloved lake. The legacy Jack, his parents, and his siblings leave to family is a true appreciation for the privilege of living the Lake Life, and the importance of being a caring friend.
Jack was a member of both the First United Methodist Church in Ames and the Union Congregational Church in Hackensack, MN. He will be remembered for his quick wit, sharp mind, and upbeat attitude. He aintained a high standard in all that he did which his survivors can only hope to achieve. Those wishing to do so may make memorial contributions to the Ten Mile Lake Association.
(Information provided by the Adam & Soderstrom Funeral Home)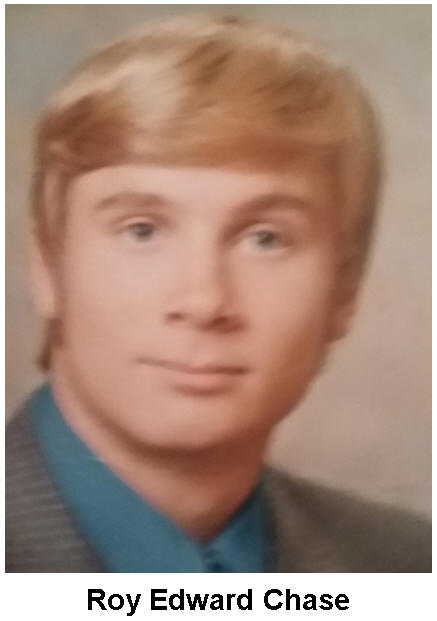 Roy Edward Chase passed away on July 26, 2015. His death was unexpected, but peaceful in his home in his favorite chair with his favorite comforter in Chico, California. A few days before his death he had made one of his regular phone calls to his family to see how they were doing. He had been at an outdoor remote control car track running one of his cars, a loved activity.
Roy was born on July 8, 1952 to Elinor and Stephen Chase in Minneapolis, MN. He graduated from high School in Glendale, CA and attended college in Idaho. He was a truck driver, a neon glass technician, a fork lift driver and a personal care attendant.
Roy had a beautiful singing voice. Singing made him happy. He was once cast with a leading role in Jesus Christ Superstar. You may have heard him on Ten Mile many years ago singing at the top of his voice with his cousin, Carl Hansen while breaking in a new speed boat.
Roy spent his early summers on Ten Mile Lake. He fished with his brothers, his sister, his cousins and his grandpa. He enjoyed skiing; both water and snow, and he loved tinkering with all sorts of mechanical and electrical equipment. As a high schooler he built his family's Heath Kit TV set and reel to reel eight track player and recorder. He was also a talented woodworker and some of his furniture remains with family members. He liked to have the best of all tools.
Hiking, biking, visiting large water dams and showing off the beautiful area where he lived gave him pleasure.
Words, especially silly words, were his signature. Platypus and armadillo, to name a few, made him laugh. Roy had boundless energy. He would often have to jump up and down saying silly words and laughing just for the sheer joy of it. He called his new-born little sister, Rare, because she sounded like that when she cried. His mother often tells the story of how many times he would say, "My little Rare, I am going to take care of you." Roy was five.
He was a voracious reader and would like to have long talks about the books he read, mainly non-fiction and political biographies. He would sometimes follow up by mailing that book to you. His great voice, his love and his chuckle are just a few of the things greatly missed.
He is survived by his mother, Elinor Chase, his brothers, Stephen Chase and David Chase (Anne Fitzgerald), his sister, Katy Chase, nephews, nieces and cousins. He was preceded in death by his father, Stephen Chase.
A memorial for Roy will take place May 22, 2016 at 2:00 PM at 5370 County Rd. 71 NW, Hackensack, MN. Mitch Carmody, family friend, of Heart Light Studio will officiate.
(Information provided by Katy Chase.)
Nancy (Carlson) Shelton, 67, of Plymouth, Minnesota passed away on May 14, 2015 at her home surrounded by her loving family, after a brief battle with cancer.
Nancy was born January 9, 1948 in Lake City, Minnesota to Francis R. and MaryLou (Johnson) Carlson. She graduated from Lincoln High School in Lake City in 1966. While in high school, Nancy was involved in the music program at school, was in the band, was a cheerleader and active in Camp Fire Girls. She was also an organist at First Lutheran and the United Methodist Church in Lake City. She went on to Gustavus Adolphus College in St. Peter, Minnesota obtaining her B.A. in Nursing in 1970.
On January 31, 1970 she married Blake Shelton in Lake City. Nancy worked for Health Partners as a Registered Nurse for 40 years.
Nancy enjoyed music and was the accompanist for the Wayzata Elementary Strings for eleven years. She also took great pride in her flower gardens, photography, and making greeting cards. Nancy enjoyed spending time at their cabin on Ten Mile Lake. Most of all, she enjoyed spending time with her grandchildren.
Nancy is survived by her husband of 45 years, Blake Shelton of Plymouth; their two children, Christine (Ron Elliot) Lakatos of Grand Prairie, TX, and Scott Shelton of St. Louis Park; two grand-children, Aaron and Hannah Lakatos; and her brother, Bruce (Jody) Carlson of Lake City. She was preceded in death by her parents Francis and MaryLou.
A memorial service was held May 26th, at Mount Olivet Lutheran Church in Minneapolis, with Pastor Craig Johnson officiating. A Graveside Service was held on May 27th, in Lake City with Pastor Duane Holst officiating.
(Information provided by Blake Shelton, Nancy's husband.)
Betty Johnson was born July 28, 1943 and raised in Farmington, MN; she died April 19, 2015 at the age pf 71. She was a hairdresser in St. Paul and Edina for nearly 45 years, and also helped her husband run a successful plumbing business in Edina.
Betty loved gardening, fishing, traveling, entertaining, and most of all, spending time with her beloved husband Dan Johnson, to whom she was married for 37 years. They spent summers at their home on Ten Mile Lake, where they entertained family and friends, maintained their many gardens, and welcomed anyone who happened by with coffee and cookies or a home-cooked meal. They spent their winters enjoying the warm weather of the Florida Keys, and more recently, Las Vegas.
Betty was preceded in death by her parents Herbert and Esther Zechmeister, infant brother Donald, and husband, Dan Johnson. She is survived by her sister Donna (Edward) Loechler, nephew Jeffrey Loechler, and nieces Amy (Brian) Dimmler, Mona (Joe) Schultz, Marie (Tom) Breslain, and Marge Johnson.
(Information provided by Jerre Peterson.)
Lois Louise Schropp passed away peacefully April 11, 2015. A celebration of her life was held at Plymouth Congregational Church in Des Moines on Thursday, April 30.
Lois was born in Des Moines on July 4, 1923 to Dr. and Mrs. E. J. Harnagel. Growing up in Des Moines, she attended Hanawalt Grade School and Roosevelt High School, where she met her future husband, Rutledge C. Schropp. She traveled the American West extensively with her parents and fell in love with chemistry, geology, and nature while collecting and collating gems with her father. She was graduated magna cum laude from Northwestern University in Evanston, IL, where she had been a member of Kappa Delta fraternity and Phi Beta Kappa Honor Society.
Following graduation, she was married in Plymouth Church in Des Moines, moved to St. Louis, MO, and worked as a research chemist for Monsanto Corporation while her husband attended medical school. While Dr. Schropp served his country in WWII, Lois lived with him in Hawaii and Christmas Island, volunteering where she could to help the war effort. The couple returned from WWII to Des Moines, where they lived the rest of their days. Lois worked part time in the Des Moines Public Schools teaching Science and History to Junior High students at Amos Hiatt and Woodrow Wilson. She also became a volunteer throughout the community, doing everything from helping in the hospital pediatric units during the polio epidemic, teaching at the Child Guidance Center, to running a preschool for underserved children. She was very involved in the PTA and PTO of each of her children's schools, serving as President of all those organizations. She was an active member of the Des Moines Medical Auxiliary and served as a Deaconess, a Trustee, and the President of Frisbie Club at Plymouth Church. Lois belonged to several AAUW groups and was always an active member of PEO Chapter FY, where she took her turn as every officer of the group over the years, as well as PEO Chapter FE and Sarasota Gulf Coast PEO Group in Sarasota, FL.
A woman of many interests, Lois participated in golf, tennis, snow skiing, graphic arts, music, bridge and knitting, when in Des Moines. She traveled the world with her camera and became fluent in several languages. She established a home in northern Minnesota on Ten Mile Lake and another in Sarasota, Florida, on Siesta Key, both of which she happily shared with family and friends. A great animal lover, Lois was seldom without a "furry child", enjoying her "Kitty #7" even in Hospice Care.
She was most delighted by her family, however. Lois loved being "Mom" and "Gramsie" to her "kids" and "kidlets". She could be the quintessential woman of class and charm, while attending a concert or recital or get down and dirty and deal a mean hand of poker. She loved the hoopla of her 4th of July birthday and encouraged everyone to come and bring fireworks to celebrate!
Her parents, Edward and Lulu Verle Harnagel, and her husband, Rutledge Schropp, preceded Lois in death. Survivors include three children: Steven Schropp (Sharon), Carol Bishop (Darrin), Patricia Pyle (Stephen), eight grandchildren, and ten great-grandchildren.
(Information provided by Maggie McGill.)
Mary Ellen Lowery, 84, died on April 16, 2015 in her home in Round Hill, Virginia, where she lived with Kenneth Lowery, her loving husband of 35 years. She had bladder cancer.
Mary Ellen was born in 1930 in Audubon, Iowa to Dr. L.E. and Lorraine Jensen. She was the middle sister to older sister Elinor and younger sister Katherine.
Mary Ellen graduated from the University of Iowa in 1952, majoring in Speech Therapy. She was married to Gale Hansen for 25 years. They had three children, Karan, Carl, and Ellen. The family lived in Evanston and Highland Park, Illinois before moving to Bluemont, in Loudoun County, Virginia in 1968. Mary Ellen was proud of her more than 25 year career as a speech therapist with Loudoun County Public Schools.
Mary Ellen was an active member at St. Andrew Presbyterian Church, in Purcellville,Virginia, where she sang in the choir. In 1979, she married Kenneth Lowery, whom she met at St. Andrew. Mary Ellen and Ken lived on Sleeter Lake in Round Hill, Virginia, but spent every summer on Ten Mile Lake.
Mary Ellen first came to Ten Mile with her parents and sisters in 1934 and stayed on the north shore in a cabin at Camp Iowa. Her family continued to visit Camp Iowa from that year on, and purchased several cabins from Camp Iowa in 1951. In 1965, her father purchased the rest of the property and constructed the log cabin that is there today. Mary Ellen's and her sisters' love of Ten Mile has been passed on to future generations who continue to enjoy the property every summer.
Mary Ellen was a kind and generous person. She took great interest in the lives of her family and friends, always making time for conversations with them. She loved to read, bake, make toffee and caramel candy at Christmastime, and share recipes with her children and grandchildren. At Ten Mile, she loved to swim and she enjoyed water walking with her sisters and friends every afternoon. She is remembered as a wonderful loving wife, mother, aunt, grandmother, great grandmother, and friend of many.
She is survived by her husband Kenneth, her sisters Elinor Chase and Katherine Hoover; her children, Karan (Fernando) Padilla, Carl (Ruth) Hansen, and Ellen (Brian) Land; stepdaughter Diane (Cy) Young; stepson Robert Lowery; nine grandchildren; four great grandchildren; and many nieces and nephews.
A memorial service was held on April 26 at St. Andrew Presbyterian Church in Purcellville, Virginia.
(Information provided by Ellen Land, Mary Ellen's daughter.)
Beverly Van Skike passed away peacefully on March 19, 2015. She was born December 20, 1934 in Fort Dodge, IA to Fred and Madge Hagan. Beverly was preceded in death by her brother Bill Hagan. She is survived by her sons Bill and wife Stephanie, Tom, Steve and wife Suzy, and four granddaughters Jordan, Julia, Tess, and Carley. Beverly is also survived by her brother Jim Hagan and wife Jean, and Jack Hagan and his wife Wilma Kay, and Jack's children Kathy, Linda, Bob and their families.
Beverly's interests always centered on her family. She was a fantastic mother, wonderful cook, and friend to all that graced her home or cabin. Every summer Beverly and family would drive back to the family cabin on Ten Mile Lake from Moraga, Ca. Once there, she enjoyed reconnecting with old friends and trying new restaurants in the area.
Beverly will be fondly remembered for the old fashioned sauna parties the kids had on Ten Mile Lake where she would organize the making of homemade ice cream, fudge, and popcorn while everyone played charades and laughed and giggled into the evening. Her favorite sound was that of the Minnesota Loon. She could often be found at home in Moraga listening to various CD's containing the sounds of this beautiful bird. Beverly was an active member of PEO serving in many capacities.
A celebration of life service will be held on Saturday, July 25th, 2015, at Union Congregational Church in Hackensack, MN at 10:30 am. A lunch reception to meet with family and friends will follow at the new Arthur's Restaurant on Ten Mile Lake. Memorial donations may be made to the Ten Mile Lake Association's James W. Schwartz Environmental Protection Fund.
(Information provided by Bill Van Skike, Beverly's son.)
Norma Lou Smith was born on January 25, 1923 in Renville, MN to Mally and Myrtle Smith and split her childhood years between Renville and Clarkfield, MN. She excelled as a student and enjoyed music, singing in the choir and playing saxophone in the school band. It was in Clarkfield, MN where Norma met the love of her life, Stanley Douglas Skaug. They were married in Minneapolis but their newlywed years were interrupted by the war. Shortly after their wedding, Norma moved to the Twin Cities and earned her RN degree at the University of MN while Stanley served as a Naval Air Force navigator in the Pacific. They were reunited after the war and began their family of three children, Steve, Mary and Nancy. Family was always a priority to Norma and Stan and Norma's 71 years of marriage were blessed with seven grandchildren and eight great-grandchildren.
Norma and Stan spent the majority of their post war years in Omaha, NE with nearly 50 joyous summers at their beloved A-frame cabin on the south shore of TML.
Norma was a life-long learner and tackled new challenges with gusto. This included formal settings such as going back to school at the University of NE Omaha in the 60s to obtain her BS in nursing. Also she challenged herself in other settings varying from accepting a position to teach biology at a private high school despite no formal training as a teacher, to picking up computer skills and learning to fish. She also enjoyed knitting and playing bridge.
Norma passed away March 15, 2015 due to complications of Alzheimer's Disease and will be remembered lovingly by many.
Nancy Seel
July 14, 1939 to March 27, 2015
Roger G. Teig, 75, passed away peacefully at his home on March 27, 2015, surrounded by his loved ones. Born in rural Iowa, Roger spent his early years on the family farm and in a one room school house. The 7th child of Mandus and Mary Teig, his schooling included a degree from the University of Iowa and postgraduate studies in insurance.
Moving to California following graduation, Roger met his wife of 51 years, Gail, in San Francisco. They spent 35 years in the Monterey County area and raised three children, Pam, Ginger, and Christopher. Most of Roger's career was spent with Pan American Underwriters, specialists in agricultural coverages, giving Roger an opportunity to renew his agricultural roots. At Pan American he rose from salesman to manager to director and eventually President and CEO of the company, based in Pasadena, California. When the opportunity came to sell his ownership in the company, he and Gail moved to the Carson Valley of Nevada, on the east side of the Sierras near Lake Tahoe, where they purchased the historic Van Sickle Station Ranch. "God only made so much dirt" Rog was fond of saying, and he was proud to own a beautiful piece of it.
Wherever he lived, Roger was always active in civic affairs and his philanthropic heart led to supporting many projects and activities directed to-ward improving the lives and the communities where he lived. Roger and Gail first came to Ten Mile Lake in 1973, as the guests of his sister Barb (Jack) Adams. That visit soon translated into purchasing the old Stone House on Portage Lake, and eventually to their present lake home on Ten Mile. Roger and Gail and their family have enjoyed many summers of lakefront living, as have their grandchildren, and friends from back in California and Nevada. An avid fisherman, Rog could often be seen trolling around in his fishing boat, along with many a golf outing at Tianna. He especially loved those sunset cruises. Ten Mile Lake was in his blood.
(Information provided by Gail Teig.)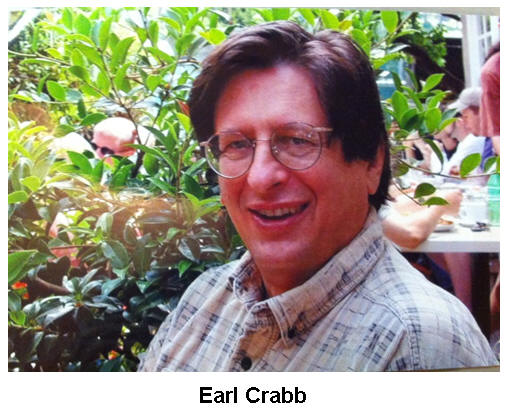 Earl Crabb was born September 6, 1941 in Le Sueur, MN, the son of Robert Joseph Crabb and Catherine Boucher Crabb, who predeceased him. He died February 20, 2015 in San Francisco, CA of complications from pancreatic cancer. As a technologist, photographer, entrepreneur, online maven, music philanthropist, and dear friend, Earl transformed those who were lucky enough to be part of the myriad of communities he created, nurtured, and embraced throughout his life.
Earl spent at least part of almost every summer of his life at Ten Mile Lake, eventually owning Pine Manor, one of the former Camp Hillaway's cabins. He was instrumental in getting the Ten Mile Lake Yacht Club going back in the 1950s. Earl was the self-appointed commodore. He also was a regular at the Men's coffees while at his cabin each summer.
Earl majored in economics at Williams College from 1959-1964.
He was a pioneer in computer programming, designing the first on-line-banking programs for Bank of America, the first touch screen program for a Canadian tourist bureau, bank security, and investment software for financial institutions. He consulted with a range of corporations, but was particularly inspired by smaller businesses and nonprofits' He built financial models for the Pickle Family Circus and Ten Speed Press. He served on the boards of a host of nonprofit organizations including Piedmont Springs Hot Tubs, the California Jug Band Association, and the Pickle Family Circus, for whom he served as Acting Executive Director (1991-1992).
He was a beloved fixture of the 1960's traditional and folk music scene as a producer, photographer, organizer, and jack-of-all trades' From 1968 until his death, he was owner of Humbead Enterprises, creating and publishing posters (including, with Rick Shubb, "Humbead's Revised Map of the World," "El Hashish," and "Edantodreamia,") and distributing books by David Goines. Earl photographed weight-lifting; fashion, album and magazine covers; circus performers; theatre events including the San Francisco Mime Troupe; and people, markets, cities, and events in countries around the world.
In 1987, he joined "The WELL," the 'world's most influential virtual community' Host of the News Conference and one of the WELL's most ubiquitous members; in 2012 he led a group of participant-investors to purchase The WELL (well.com) from Salon. As he said at the time, "Every single member of the WELL can take a bow, pop the champagne, and celebrate." He served as President and CEO of the WELL from 2012 until his illness became too much. Thousands of WELLtrons past and present have shared their recollections of his kind and generous online activities. Earl described himself in his WELL profile: "I do software product design, user interfaces, online systems, programming, photography, sailing. In past lives have done lots more stranger things."
He is survived by his wife, the love of his life, fashion designer and entrepreneur Giselle Shepatin as well as brothers Robert Crabb and John Crabb, and nieces and nephews Christy Crabb, Cindy Crabb, Robin Wenzel, Brian Crabb, Caty Crabb, Andy Crabb and Mariah Crabb.
He helped hundreds of friends with business plans, random questions, and a place to stay. Deeply interested in people and ideas, Earl, always with his camera around his neck, was unfailingly kind and generous. His curiosity, passion and caring were contagious. "Earl, you made everything better. Thank you." says a statement from the circus Les 7 Doigts de la Main. Citizen extraordinaire and lover of everything creative, he was, and will always remain, an inspiration.
Family, friends, and the folk musicians he inspired and was inspired by, will celebrate his remarkable life at a joyful tribute concert on May 31 at the Freight and Salvage in Berkeley, CA.
(Information provided by the Crabb family.)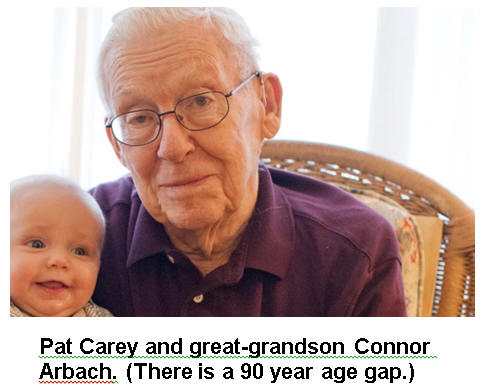 Patrick Carey passed away peacefully on February 2, 2015. Always the patriarch, he was surrounded by his children and grandchildren. He was born on September 16, 1923 in Hutchinson, MN to Patrick Howard Carey and Loretta Catherine (Cogley). Patrick was preceded in death by his beloved wife, Leone Helen (Schuck), and his brothers Bill and Tom Carey.
Patrick worked at the 3M Company for 45 years as a chemical engineer, advancing to become a corporate scientist and Carleton Fellow. With an inventive and creative mind, his work led to improvements in the Scotchlite business, the creation of the occupational health and safety business, and new products in the Thinsulate business.
Patrick will be lovingly remembered by his sister, Mary Pallesen, his children: Coleen Pantalone (David), Jean Carey (Bruce), Patricia Arbach (Donald), Margaret Carey, Barbara Spotts (Kim), Catherine Clemmer (Monty), Patrick Carey III (Kristine), and Polly Friendshuh (Christopher), his 20 grandchildren, 10 great-grandchildren, many nieces and nephews, and friends and colleagues. His guidance, wit and wisdom will be greatly missed.
Originally, the Careys spent two summers looking at various lakefront properties. In 1968 they found the perfect place on Kenfield Bay. What really sold them were the huge beautiful white pines and scads of white birch trees on the hillside that sloped to the shore. Eventually, Pat became an active member of the Environment and Ecology Committee, particularly in the area of water clarity. He was one of the people who took secchi disk readings and kept records of the results.
A memorial service was held February 10, 2015.
(Information provided by Barbara Carey Spotts)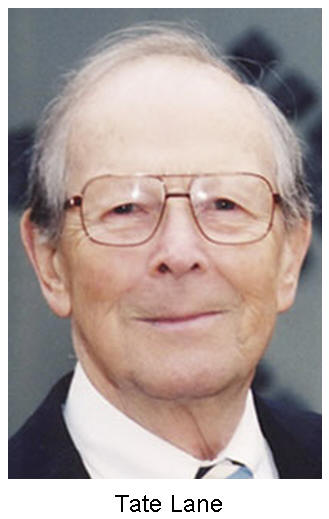 Stuart "Tate" Homer Lane, 95, passed away January 2, 2015, in Austin, MN. Tate was born May 25, 1919, in Lake Wilson, MN, to Alfred Gilbert and Lura Myrtle Bliss Lane. He attended Park College in Parkville, Missouri, where he met the love of his life, Virginia Margaret Smith. They were married February 22, 1940, at Jackson Heights, Long Island, New York, and lived on the east coast for about three years while he worked for Hormel as a salesman. When World War II approached they moved to his hometown of Austin, Minnesota, where his wife and baby, Karin Parker (March 30, 1943), stayed while he served in the Air Force for two and a half years in England and France (including Normandy).
After the war the family moved to Minneapolis; he continued his career with Hormel. While there they had two more children, Nancy Bliss (April 2, 1947) and Kathy Stuart (April 21, 1948). In 1954, they moved to Austin where he lived for the rest of his life and had a long and happy career with Hormel. In 1981, he became the first Hormel Corporate Director of Public and Trade Relations.
A man of great civic engagement, he served as president of the Austin Civic Music Association, was on the board of the Austin Public Library, the Park and Recreation Board, the mayor's Industrial Development Committee, was chairman of Austin's first Public Education Advisory Board, and sang with gusto in the Congregational Church choir.
He became nationally known for his work as president and board member of the National Meat Canners Association and was honored by the Association of National Advertisers for his early insistence that television networks assume responsibility for producing programs with positive family values.
From 1949 on, the family spent part of each summer at Ten Mile Lake, just north of Hackensack, Minnesota. He served on the board of directors of the Ten Mile Lake Association and was an early supporter and board member of The Deep Portage Learning Center.
He was preceded in death by his beloved wife Ginny; daughter Katherine Martin; and great-granddaughter Ivy Margaret Goodspeed.
Tate is survived by sister Beverly Ann Schulz; daughters: Karin (Ahmet) Arsan of Ten Mile Lake and Prior Lake, and Nancy Mackenzie of St. Paul; six grandchildren and six great-grandchildren., The family is deeply grateful to Jean Hanson; for many years her loving care of Tate and Ginny made it possible for them to stay in their own home where they lived until their very last days.
There will be a joint memorial service August 10 at 10 AM for Tate and Ginny at the Congregational Church in Hackensack, Minnesota. Instead of flowers, please send donations to the Ten Mile Lake Association, the Austin Library Board, or the charity of your choice.
A devoted family man, Tate cherished time with friends, summers at the lake, music, a good conversation and the joy of gardening. He believed in the power of one person to create change, became an outspoken environmentalist, and relished the idea that he would "always continue to be part of the environment."
(Information provided by Karin Arsan.)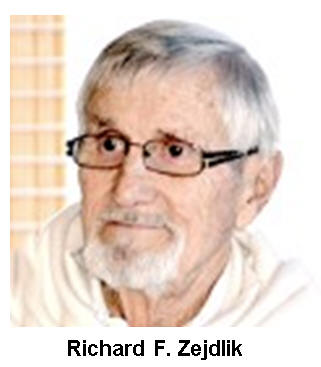 Richard F. Zejdlik, age 86, of Plymouth, MN died in early January. Richard was a true Renaissance man.. He was an adventurous and ambitious soul. He began college at the University of ND, where he met his wife, Marian. He then attended St John's University and finished with an architectural degree at the University of MN, where he was an active member of Phi Delta Theta fraternity.
He was one of the rare people in the late 1940s to own and ride a Harley Davidson motorcycle. He became a pilot and purchased his own airplane. He ran a successful architecture firm that later transitioned into Baton Corporation, a successful real estate development company. He designed and developed properties in MN, ND, CO, and IL. He was a model railroader and enjoyed riding trains around the world from the Orient Express to the Bullet Train in Japan. He and his wife were world travelers.
Richard was an avid fisherman and hunter. He, alongside his wife, loved to spend time with his family at their home in Plymouth, their cabin on Ten Mile Lake, and in Port Antonio, Jamaica. At TML he was an active member of the Environment and Ecology Committee and an early investor in the new Arthur's Restaurant project.
Richard is survived by his beloved wife, Marian Johnson Zejdlik, loving children Randy (Sheila) Zejdlik, Todd (Mary Jane) Zejdlik, Jan Zejdlik, Joel (Ann) Zejdlik, Lisa Zejdlik, Leslie Zejdlik (Todd) Foster, and Kirk Zejdlik; seventeen grandchildren; three great-grandchildren; brother Roger (Cynthia) Zejdlik; and sister, JoAnn Detjen, as well as other relatives and friends.
A Mass of Christian Burial was held January 19, 2015 at the Parish Community of St. Joseph, in New Hope, with interment at Gethsemane Cemetery.
(Information taken from the Minneapolis Star Tribune, January 11, 2015.)