Remembering our Ten Mile Lake Friends...2011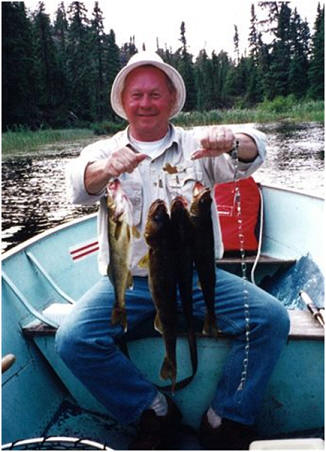 Parke H. Behn died peacefully in his sleep at his home on Sunday, Dec. 4, 2011.
Born on July 23, 1941, in Mount Pleasant, Iowa to John and Eileen Day Behn, he graduated from Monticello High School and attended Iowa State Teachers College. He married Marlene Wynn on June 27, 1964. They became the parents of Brock and Beth Behn.
His professional career included executive positions with Control-O-Fax, Professional Office Services, Medical Technology and Net Worth Advisors, all within the Cedar Falls and Waterloo, Iowa metro area.
A dedicated community leader, Parke served in leadership roles on many boards and capital campaigns. As a music lover, Parke was president of the Waterloo-Cedar Falls Symphony Orchestra Board for three terms and chaired the University of Northern Iowa Suzuki School of Music Endowment Campaign. Parke was a member of the committee that oversaw the design and construction of the Gallagher-Bluedorn Performing Arts Center and served as president of the PAC Advisory Board.
An active member of St. Luke's Episcopal Church in Cedar Falls, Iowa, Parke served on the vestry and chaired two capital campaigns. He and Marlene were regular attendees at Trinity Episcopal Church in Park Rapids, Minnesota when vacationing at Pinewood. A former president of the boards of Sartori Memorial Hospital and Covenant Health Systems, he was currently serving on the multistate Wheaton-Franciscan Healthcare Board.
Among Parke's other areas of service were the University of Northern Iowa Athletic Club, Cedar Falls Lions Club, Junior Achievement, Community Foundation of Northeast Iowa and Goodwill Industries. Parke was a recipient of the UNI Distinguished Leadership Award and was inducted into the Junior Achievement Business Hall of Fame. He and Marlene were selected as the Cedar Falls representative citizens of the year for extraordinary community leadership in 1996.
Parke is survived by his wife of 47 years, Marlene; their daughter, Beth (Julie Shappy) and grandchildren Parke and Twila Shappy-Behn of Cornwall on Hudson, N.Y.; his sister, Carole Greenawald of Indianapolis; his brother, John Behn of Cedar Rapids; and several nieces and nephews. He was preceded in death by his parents; and son Brock.
Parke and Marlene began vacationing at Pinewood Resort on Ten Mile Lake in the summer of 1976 and purchased their own cabin at the resort in 1980. An avid fisherman, Parke took great pride in the bass and walleyes that he pulled out of Ten Mile over the years. He and Marlene "competed" in the Ten Mile Fishing Derby several times and enjoyed the opportunity that event gave them to meet many of their neighbors on the lake. For all of us who allow the magic of Ten Mile Lake into our lives, we are forever changed for the better by the beautiful sunsets, the occasional sighting of a bald eagle, watching the rain come across the lake, and hundreds of other precious moments. Parke Behn was one who allowed himself to love the lake and all that came with it. The bass and walleyes are just a little bit safer with his passing, but will undoubtedly miss their formidable foe.
(Information provided by Marlene Behn.)
John Ignatius Zacher, 56, of Hackensack, Minnesota died unexpectedly after his helicopter failed him while flying with his wife on Thursday, November 24, 2011.
John was born July 25, 1955 in Parkers Prairie, Minnesota to Leo and Mary (Bichler) Zacher. After graduating from Brandon High School he was married to Vickie Srock on August 21, 1976. They resided in the twin cities where he worked as a roofer and with time, hard work, and perseverance built up his legacy to include a portfolio of many different companies, all of which he owned and operated. John and his family moved to the Walker area in 1993. He always lived life to the fullest, was a firm believer in a hard day's work, and gave unselfishly to others. He enjoyed good food and was an avid fan of perfecting his cooking skills.
John had a passion for flying, as he found the skies to be calming and relaxing. The most important aspect of John's life was time spent with his family. John will be remembered as an intelligent and kindhearted man. He had a great sense of humor, a huge heart, and was honest, strong-willed, genuine, and well respected. He lived honestly and was always willing to find time in his busy schedule for others. He left an unforgettable footprint in the lives of all who knew him and will be missed dearly.
John is survived by his wife Vickie, children: Jason (Heather), Dustin, Shane, Joshua (Ashley), Janae (Ben), Shanda, six grandchildren Holden, Shae, Tatiana, Asha, Coltan, Obie; siblings Bernice Hill, Leo "Sonny" Zacher, Judy (Joe) Kelly, Ben (Carol) Zacher, Gary (Cindy) Zacher, Larry Zacher, and numerous aunts, uncles, cousins, and friends.
He was preceded in death by his parents, sister Jane Schroeder, nephew Perry, and an infant brother.
(Information provided by the Zacher family.)
Josephine A. (Jo Ann) Kane died November 21, 2011 at Quiet Oaks Hospice House in St. Cloud, MN.
Jo Ann was born to Herbert and Adele (Pohl) Neenan on October 23, 1926 in Dubuque, Iowa. She married Walter J. (Red) Kane on August 28, 1948 at St. Columbkille's Church in Dubuque. The family grew to include five children: Denny, Judy, Dave, Doug and Jackie.
In addition to Dubuque, Walt and Jo Ann lived in Omaha, NE; Bloomington, MN; Hackensack, MN; Peoria, AZ and Sartell, MN. They enjoyed an especially happy marriage of more than sixty years, were loving parents, and truly valued and cherished family and friends. People were an important part of their lives; they contributed a great deal to the communities in which they lived, and had a lot of fun along the way. Jo Ann and Walt built their lives around a strong faith in God.
Jo Ann was very devoted to her husband and family. She enjoyed life to the fullest. She loved gatherings of all kinds with friends and family, bright colors, sparkling lights, Ten Mile Lake, long walks and hikes outdoors, flowers/gardens and the simple pleasures of everyday life. She was a serene person with wonderful wit and wisdom, and was a great role model to those around her.
Survivors include her children: Denny (Jan) of Champaign, IL; Judy (Tom) Wyne of St. Cloud, MN; Dave (JoAnn) of Minnetonka, MN; Doug (Gail) of Buffalo, MN and Jackie (Paul) Ottoson of Chanhassen, MN. Her grandchildren are Steven, Brian and Beckie Kane; Kevin, Kateri, and Keith (Mary Beth) Wyne; Tim and Danny Kane; Jeff (Tera), Joe, Bill and KC Kane and Nicolas and Darby Ottoson. She is also survived by her sisters-in-law, Benita (Curt) Kirschbaum, Carol Kane, and many cherished nieces, nephews and friends.
Jo Ann was preceded in death by her parents Adele and Herbert, her husband, Walter (February 10, 2009), and her siblings, Herbert, Mary Catherine "Bunny" Clancy and Frank Neenan.
(Information was provided by Paul Ottoson)
Joyce Gray McManus, age 79, of Hackensack, MN, died peacefully on November 10, 2011 in Minneapolis with her husband of 57 years, John, and her three children at her side. She treasured her family and friends, and especially loved her time with them at Ten Mile Lake.
Joyce was born in Ames, Iowa, in 1932, and graduated from Iowa State University with a business degree. She was one of two women in the management training program at Proctor and Gamble. She later returned to Iowa State to receive her teaching degree, where she met and married her husband. As Joyce taught US history in high school and John went to medical school, they built their family. Most of her adult life was spent in Wisconsin in Green Bay and then in Milwaukee.
Joyce is survived by her husband, John, and children Margot (John Eaton), Lori (Steve Plaunt), Michael (Michelle), as well as beloved grand children Maggie Eaton, Emily Eaton, Anna Plaunt, Eleanor Plaunt, Eric Plaunt, Sean McManus, and Erin McManus, and nieces and nephews. A lover of numbers, Joyce was an avid game player and especially enjoyed bridge. And as a sports enthusiast, she cheered most loudly for the Green Bay Packers and Wisconsin Badgers.
Joyce utilized her numbers acumen by preparing taxes for decades, both working at H&R Block and volunteering at the Walker Senior Center. She was active in many local, state, and national organizations including League of Women Voters, Kappa Alpha Theta (president, Iowa State chapter), United Congregational Church -WI (treasurer), Ten Mile Lake Association (treasurer), Northwoods Coop, and the Walker Community Center.
The family is grateful to the wonderful hospice care givers at Methodist Hospital and N.C. Little Hospice House, who gently cared for Joyce and her whole family.
Memorials may be made in her name to the Ten Mile Lake Association.
(Information provided by Margot McManus Eaton.)
Clarence Bruhn, age 83, of Little Canada, died November 3, 2011. He was preceded in death by his wife, Norma; sisters, Alvina, Clara and Lillian; and brothers, Rudolph and Donald. Survivors include his sons, Michael, Gary (Georgette), Donald and Gordon (Molly); grandchildren, Brenda, Jennifer, Jason, Josh, Nicole, Andy, Steven, Eric, Sara and Jack; 10 great-grandchildren; brothers, Theodore "Bud" and George (Pat); many nieces, nephews and friends.
Clarence and his wife Norma bought a cabin on Ten Mile Lake over 30 years ago. The cabin was part of the Pebble Beach Resort on the South Side of the lake. Clarence enjoyed working around his place, but his favorite pastime was repairing his John Deere tractors. Another hobby of his was to go to auctions around the lakes area.
Clarence was very friendly and cheerful person – our lake neighborhood won't be the same without him.
Mary Kathryn "Kay" Helscher, age 90, of Iowa City, formerly of Keota, Iowa, died Sunday, October 16, 2011, at the Washington County Hospital.
Kay, or "Tink" as she was known to her family and lake friends, was born January 9, 1921, in Cedar Rapids, Iowa, to Charles and Roslyn (Steinke) Ball. Her family moved to San Antonio, Texas in 1923 and she graduated from High School there in 1938. She then graduated from Coe College in Cedar Rapids in 1943 and taught music in Keota for one year. On December 18, 1943, she married John Robert Helscher in Keota. The couple made their home in Keota, and Kay taught elementary music at Eddyville, Iowa, from 1965 until 1975. She was a member of Wesley United Methodist Church and Chapter CM P.E.O.
Kay enjoyed many summers swimming, fishing and kayaking with her family at the family property on Boone Point, where she spent entire summers after she and J R retired. The property was originally purchased by her parents in 1915 and has been in the family since that time, with six generations of the family spending many pleasant hours at the lake. She and J R also enjoyed their winter home in Mission, Texas.
Survivors include three sons: Karl F. "Rick" (Judy) Helscher of Puyallup, Washington, Charles (Dawn) Helscher of Keota and Stephen (Barbara) Helscher of Columbus Junction; six grandchildren: Angela (Nick) Brainard, Leslie (Jake) Olson, Joshua (Michelle) Helscher, Jillian (Jeremy) Beukema, Jacque (Joshua) Strong and Jonathon Helscher and four great grandchildren: Kayla and Natalie Olson and Matthew and Kenadee Helscher. She was preceded in death by her parents; husband: J.R. in 1993 and two sisters: Eloise Allensworth and Zelda Johnson.
Funeral services were held on Wednesday, October 19, 2011, at Powell Funeral Home in Keota, with Rev. Dennis Hopes officiating. Burial was at Keota Cemetery.
A memorial fund has been established for the United Church of Faith, Ten Mile Lake Association or the Keota Community School Foundation.
(Information was provided by Charlie Helscher.)
Mary Macklin Jones was a girl of 15 when her mother, Ada Pingrey Macklin, began building Big Red, the family cabin on Batcheller Bay. Mary had been on the trip with her mother and brother Bill that took them into Canada in search of the perfect fishing and recreation lake for a summer cottage. En route home to Litchfield, Ada and kids stopped at Camp Iowa on Ten Mile, where the Jensens told them about land available across the lake. She and her husband, Dr. William E. Macklin, bought the shoreline on the northern-most part of the bay and built two cottages, which continue to support vacations for generations of Macklins, including family reunions of over 100 persons that gather every five years. Mary was an active participant in clearing the land and building the original Macklin cabin. She recently described her early experiences in the woods and watching her mother oversee the splitting of stones from the lake to build the split rock fireplace. After many years, Mary followed in her mother's footsteps by purchasing a lot on Howe's Westend north of Angel Island to build her own Ten Mile retreat.
Mary Macklin was born in Coon Rapids, Iowa. As an infant she moved with her parents and three older siblings to Minneapolis where her father attended medical school. The family later settled in Litchfield, where Mary attended high school. She went to Iowa State for one year, then completed her degree in dietetics and nutrition in Home Economics at the University of Minnesota in 1943. During March of her senior year, Mary was sworn into the Women's Auxiliary Army Corp (later WACs) by Eleanor Roosevelt to become the fourth in her immediate family to enlist in the war efforts. As staff sergeant, Mary commanded WAC divisions across the country and ran the officer's mess in San Luis Obispo.
Upon discharge, she moved to South St. Paul to work for Swift and Company in April 1946. She was quickly promoted to head of the Martha Logan Test Kitchen and performed on stage and on television during a seven-year career. In 1950 she met and married Kenneth B. Jones Jr., who lived just down the street from her. Ken completed law school at the University of Minnesota, practiced law in Minneapolis, and was a regular at Tianna Country club and TML men's coffee in retirement. Mary and Ken raised four children in South St. Paul and made pilgrimages each summer to their beloved Ten Mile.
In Mary's own words, she "enjoyed cooking, baking, gardening, sewing and quilting, especially for family and friends." She was a lifelong member of the P.E.O. and the Ten Mile Lake Association. She was president of Minnesota Quilters in 1984, and formed a collective of fellow quilters that had a quilting bee for over 20 years. They auctioned and raffled quilts for DARTs to support senior services in Dakota County. They had raised over $50,000 and were featured in the Minneapolis Star Tribune on August 7, 2011.
She was preceded in death by husband Kenneth B. Jones Jr., sister Jean Johnson and brother Bill Macklin. She is survived by daughters Cheryl Jones, Connie Bonk (Dan), Kay Bea Jones (Chris Zacher), son Jason Jones (Linda), brother John Macklin and sisters Ellie Nelson and Phoebe Vosbeck; seven grandchildren: Shawn, Kelley and Jesse Schmidt; Candice, Brooke and Paige Jones; and Sam Zacher; and seven great-grandchildren.
(Information provided by Randy Vosbeck and other family members.)
David Alton James died on July 23, 2011, after battling metastasized melanoma.
David was born on October 17, 1922, in Evanston, Illinois, the second son of Maurice and Hazel Robbins James. In 1929, the family moved to San Diego and settled in the community of Lemon Grove. David attended Grossmont High School, where he was known to be a hard working student and accomplished athlete. He participated in track and was selected team captain. His main event was the low hurdles and during his tenure on the team, held a Southern California High School record for the 120. David also had a strong interest in scouting and earned the level of Eagle Scout.
David found himself returning to his home state of Illinois to attend Northwestern University, the alma mater of his parents, and where his grandfather, James Alton, served as Dean of the History Department. While at Northwestern, David continued his involvement in track. It was said by those who knew him, "'Davey' James was considered one of the most promising of all track men at Northwestern. He was a versatile fellow. He competed in the broad jump, the high jump and the hurdles and would have tried the distance runs if the coach didn't call a halt."
World War II interrupted his years at Northwestern and like most men his age, David enlisted in the Army. His Unit was sent to North Africa, but while in route to Rome, he and his outfit found themselves engaged in battle. David was injured by a shot through the neck and it was thought he would not speak again as shrapnel partially severed a vocal cord. With months of hospitalization, he slowly recovered, and returned to active duty as a medic.
After the War, it was back to Northwestern. Upon graduation, David returned to San Diego and joined the Richard A. Mills Insurance Company where he specialized in medical malpractice. He spent thirty-seven years with the organization, retiring in 1985, after serving as President. David loved his work and often shared his fond remembrances of clients and his appreciation of their long-standing trust. During retirement, David traveled frequently with his wife Nancy, and their many friends.
David is survived by his wife Nancy, and son, Thomas (Nancy), grandsons Andrew and Jonathan, of San Diego. David was predeceased by daughter, Kathy, and brother Thomas (Catherine "Sis"), of Rancho Bernardo. Other surviving family members include Jack Carpenter (Alice) and daughters Erin and Zoe, of Berkeley, CA; Dr. Betsey Carpenter of Berkeley, CA; and Margaret Carpenter Dittemore (Scott) and sons Scott and Matthew, of Endwell, NY.
Services will be held at St. James by the Sea Episcopal Church, 743 Prospect Street, La Jolla, CA, 92037, at 2:00 pm, Thursday, August 4. In lieu of flowers, the family suggests donations to St. James by the Sea Episcopal Church, or San Diego Hospice, 4311 Third Avenue, San Diego, CA 92103.
(Information provided by Jack Carpenter and Alice Krasinski.)
Beloved husband and patriarch, revered teacher, dedicated advocate for the environment and cherished friend James W. Schwartz (95) passed away gracefully on July 12, 2011, in Edina, MN, having lived, as he said, "a wonderful life."
Born April 18, 1916 in Fenton, IA, into a journalism family, Jim edited small town newspapers, pioneered television news broadcasting in central Iowa, and became head of the Department of Journalism and Mass Communication at Iowa State University, where he retired in 1979 as Emeritus Professor. One of the most prestigious awards presented each year by the Greenlee School of Journalism and Communication at Iowa State University is the James W. Schwartz Award for Distinguished Service to Journalism. Recipients of this award include outstanding journalists from all over the country.
He then took up his second career as a caretaker of the environment: he had started the first Outdoor Journalism program at ISU and now spent countless hours on his beloved Ten Mile Lake ─ for thirty years acting as a tireless steward of the lake and its surroundings.
Recipient of countless awards throughout his life, Jim was a teacher who set high standards and inspired students and all who knew him; a "dream-maker who launched lives." He leaves scores of friends around the world and a loving family: his wife of 70 years, Evelyn S. (more familiarly known as Toni) Schwartz; sons J. Michael (Linda), Bloomington, MN, and Jeffrey (Jeanne) Leawood, KS; sister Elizabeth Weisbrod, Richmond, VA; five grandchildren, Nathan (Kristin), Jaclyn (Chris Napier), Colin, Lindsey, and Stephanie; and six great-grandchildren: Allison, Benjamin, Carolyn, Natalie and Jessica Schwartz, and Cooper Napier.
Services were held July 23 at Mount Olivet Lutheran Church in Minneapolis. A burial and memorial gathering was held in Ames, IA, in early September. The family requests donations be made to the James W. Schwartz Environmental Fund, c/o Ten Mile Lake Association, P.O. Box 412, Hackensack, MN 56452 or to the ministries of Mount Olivet Lutheran Church.
(Photo of Jim and Toni Schwartz furnished by Michael Schwartz)
Robert A. Schwartz, 92, a long-time summer visitor at Ten Mile Lake, died peacefully at his home surrounded by family on June 21, 2011. He was born in 1919 in Fenton, Iowa, to Jacob A. and Nina L. Schwartz and was graduated from Fenton High School in 1936. After a few years of editing and publishing his father's weekly newspaper, the Fenton Reporter, Bob volunteered for the Army Air Corps glider pilot training program, moving from that into power pilot training and, eventually, into what turned out to be his permanent war-time assignment: pilot trainer for the Air Corps legendary B-26 Martin Bomber.
In 1944, Bob was married to Jeanne Sperbeck of Swea City and they became the parents of a daughter, Roberta. At the close of World War II, Bob returned to civilian life and the career field taught him by his father: printing and publishing. He was editor and publisher of the award-winning Swea City (Iowa) Herald, served on the advertising sales staff of the Ames (Iowa) Daily Tribune, and, in what turned out to be his final and most rewarding assignment, accepted the position of Superintendent of Printing at the Iowa State University Press, which published scholarly books as well as the Iowa State Daily newspaper. He retired in 1983. Bob was an Ames resident for 54 years.
Bob purchased his North Shore cabin in 1964, where he and his family spent varying portions of every summer. An avid fisherman and boater, Bob loved slow-trolling for walleye, northern pike and bass, and enjoyed piloting their "tow boat" for water skiers as well as just touring the lake and appreciating its beauty and wildlife.
Bob was preceded in death by his first wife, Jeanne; his parents; and an older brother, Karl. His brother, James W. Schwartz, of Edina, died during the summer (see below). He is survived by his wife, Ardis, to whom he was married in 1971; his daughter, Roberta (Raub); his sister, Elizabeth (Weisbrod), of Richmond, VA; four step-daughters, Janiece (Langan), Joan (Sines), Jolene (Beveredge) and Joyce (Scandrett); 21 grandchildren; 37 great-grandchildren, and one great-great-grandchild. Burial was in the Mount Hope Cemetery, Madrid, Iowa, with full military honors provided by members of the Iowa Army National Guard.
(Information provided by Jim Schwartz.)
Dianne Ruth DeWerd, age 77, died peacefully on June 2, 2011 in Albuquerque, NM. She was born in Waseca, MN and attended St. Mary's Hospital for nurse's training in Minneapolis, which is affiliated with St. Catherine's University. Dianne and her husband, Tom, lived on Batcheller Bay of Ten Mile Lake for 10 years before moving to Hot Springs Village, AR in 1996. Dianne and Tom moved to Albuquerque in November 2010.
Dianne is remembered for her kindness, generosity, courage, and good humor. She loved her family, church community, friends, and flower gardens. Dianne was preceded in death by her parents, Vincent and Irene Greer. She is survived by her husband, Thomas DeWerd; her son, John; her daughter Julie and family (partner Jenny and son Levi).
(Information provided by Tom DeWerd.)
Graden Harold "H" Newell was born in Marshalltown, IA on April 4, 1931. He passed away on Sunday, May 22, 2011 at the Israel Family Hospice House in Ames, IA with his loving family by his side. A Mass of Christian Burial was held at St. Cecilia Catholic Church in Ames.
Carmen R. Campbell, 95, of Lanesboro, MN passed away Monday, April 18, 2011, at the Harmony Healthcare Nursing Home in Harmony, MN. A funeral service was held Saturday, April 23, 2011 at Bethlehem Lutheran Church in Lanesboro, with burial in the Lanesboro Cemetery.
Carmen Ray Campbell was born on October 22, 1915 in Lacrosse, WI, to James and Isabelle (Hanson) Campbell. He attended Lanesboro High School. On August 27, 1941 he married Juliet Olson in Lanesboro. Carmen worked for the Civilian Conservation Corps in Camp #709 F6 in Grand Marais, on the Gun Flint Trail, on the Northern Light Lake from 1933 to 1935. He worked at the Lanesboro Light and Power Company, was a painter and wall paper hanger, worked at Arden Hills Ammunitions Plan, and also worked as a custodian at the Lanesboro School.
He lived in Lacrosse, Lanesboro, and St. Paul for thirty-three years, then back to Lanesboro in 2005. He was a member of Bethlehem Lutheran Church.
In the 1970s, the family purchased a cabin and two extra lots on Kenfield Bay of Ten Mile Lake. He enjoyed hunting, fishing, and watching the sunset and the loons from his cabin dock. He also enjoyed looking for ginseng, golden seal, and bloodroot.
Survivors include his wife of 69 years, Juliet, of Lanesboro; two sons, David (Barbara) Campbell of Lanesboro and Gary (Nancy) of Rornoco; four grandchildren, Desiree (Richard) Hahn, Lance (Leah) Campbell, Andrew Campbell and Kaitlyn Campbell; and six great-grandchildren.
(Information provided by Julie Campbell.)
Dorothy F. "Dottie" Carpenter, 78, passed away on April 2, surrounded by her family, at her home in the Bolton Apartments at Wesley Acres, Des Moines, Iowa. The daughter of Dan and Mary Ann Fulton was born on March 13, 1933 in Ismay, Montana. She was raised on a ranch in Montana where she helped her father round up cattle and protect lambs from coyotes.
Dottie received her B.A. in history from Grinnell College. There she met Tom Carpenter whom she married upon graduation. She taught elementary school for three years in Houston, Texas while Tom served in the military. They moved to Iowa City where Tom earned his Law degree and they gave birth to their first child, Mary. After they moved to West Des Moines, Dottie became an active community volunteer as a member of St. Timothy's Episcopal Church, the League of Women Voters, Common Cause, and the Iowa Women's Political Caucus. Among her other achievements was being Director of St. Timothy's Nursery School, Chair-person of the Planned Parent-hood Book Sale, President of Planned Parenthood of Iowa, and Valley Marchmasters Uniform Chair.
In 1980, Dottie was elected to the Iowa House of Representatives. She was assistant minority leader 1982-1988 and Chair of State Government and Ethics Committees 1992-1994. After her retirement from the legislature, she served on the West Des Moines Human Rights Commission and Terrace Hill Society Board. She was also a volunteer for the Planned Parenthood Book Sale, a reading mentor at Wallace School, and a co-founder of the Ark, a children's church school class for three to five year olds at St. Timothy's Episcopal Church.
The cabin on Ten Mile Lake on Chariton Beach was an important part of Dottie's life. She and Tom spent their honeymoon at the cabin. For almost every year of her life since 1954, Dottie went to Ten Mile. She enjoyed fishing, canoeing, crewing on the sailboat, bird-watching, looking at wild flowers, spending time with her family, and visiting with all the people she knew at Ten Mile.
Last year, the Carpenters held a family reunion celebrating the 60th anniversary of their cabin on the lake. Both Dottie Carpenter and David James (who married Nancy Barlow Carpenter; see below) were present.
Dottie will be missed by her husband Tom Carpenter, Des Moines, Iowa, her sister Louise (Byron) Worster, Roseburg, Oregon, her brother George (Ruby) Fulton, Newport Beach, California, her daughter Mary (David) Abe and grandchildren Lynn and Tom, Silver Spring, Maryland, and her son Jim Carpenter, West Des Moines, Iowa.
Memorial contributions may be made to Planned Parenthood of the Heartland, St. Timothy's Episcopal Church and Wesley Acres Good Samaritan Fund.
(Information provided by Jim Carpenter.)
Dr. Joseph Anthony Aimone, 81, of Pekin, IL., died Thursday, March 31, 2011, at Proctor Hospital in Peoria. A memorial mass was held April 9, at St. Joseph's Catholic Church with the Rev. Timothy Nolan officiating.
He was born April 13, 1929, in Pekin, IL., to Joseph James and Loraine (Piro) Aimone. He married JoAnn Johnson of Grafton, N.D., July 5, 1952. He is survived by his wife, JoAnn, and one son, Joseph Anthony Aimone II, both of Pekin; one daughter, Teresa (Claude) Blackburn of Aledo, Texas; and two grandchildren, Joseph James (Audrey) Aimone and Jessica Janine (Clint) Martin.
Dr. Aimone attended Pekin grade schools and graduated from PCHS in 1946 where he was active in music, theater and on the track team. He was a recipient of the Bausch and Lomb Science Award. He graduated from Bradley University in 1948 and the University of Illinois College of Dentistry in 1952. He served in the U.S. Navy on active duty for two years, served nine years in the Reserves and was in the Illinois National Guard for three years.
He practiced dentistry at two locations in Pekin from 1954 to 1999 in Pekin. The office on Ann Eliza Street was later donated to the United Way of Pekin. He served as a mentor for many senior dental students. He was a member of numerous professional dental organizations and the Delta Sigma Delta Professional Fraternity.
He was active in musical circles as a member of Pekin Civic Chorus and the Orpheus Club of Peoria. He enjoyed sharing his music with church and community groups. He was a member of St. Joseph's Catholic Church in Pekin and served as an usher, lector and member of the Resurrection Choir. He served on Pekin Elementary 108 School Board for 13 years, serving as vice president and president.
He enjoyed numerous hobbies, was an avid reader, history and trivia buff, enjoyed puzzles, coin and stamp collecting, metal detecting, gardening, and feeding and observing birds and squirrels.
He loved fishing locally and at the family's home on Ten Mile Lake near Hackensack, MN. The Aimones and guests enjoyed vacations there since 1977. While in Minnesota he enjoyed fellowship at St. Paul's Lutheran Church, Hackensack, sang in the church choir and participated in local theater productions. He was an avid New York Yankees fan and was pleased to know that they won on the day he passed away.
(Information provided by JoAnn Aimone.)
Holger "Fritz" Kilander, Jr., 74, of Hackensack, MN, died peacefully on Saturday, March 26, 2011 at the home of his stepson in Dover, FL. A memorial service will be held on Saturday, May 28, at 11:00 a.m. at Union Congregational Church in Hackensack.
Fritz was born on December 20, 1936 in East Orange, New Jersey to Holger and Juanita (Miller) Kilander. He lived in New Jersey and Virginia before attending Gustavus Adolphus College ('59) and the Pratt Institute of Art and Design in Brooklyn, NY. He worked for Creative Playthings in New Jersey and Playskool in Chicago until 1974 when he became self-employed and came to live on Ten Mile with his wife Bernadette.
The Kilander family history on Ten Mile Lake began in 1922 when Fritz's grandparents, Karl (Gustavus Professor from St. Peter) and Augusta, were invited to visit Rev. Elof Carlson at his new lake property (purchased from the Bostroms) on the south shore of the lake. They fell in love with Ten Mile and bought three lots from Elof; one for each of their children, Gertrude (Hertzman), Holger Sr. and Ingemar. In 1924 the original cabin was built by Holger Sr. for $300 and was called "Kilaro," Swedish for "Little Cabin." The Kilanders spent summers at the lake until 1974 when Fritz and Bernadette came to stay. They built a beautiful A-frame home on the original property and lived there until 1980, when they built their current home with artistic care high on the hill on Boone Point. The original three lots have remained in the family and are currently owned by Carole (Kilander) and Al Griggs and the Hertzman family. The Ten Mile tradition continues as children and grandchildren love their time at the lake. Daughter Heather and husband Mark Stonacek purchased their own cabin in 1998 (formerly the cabin of Kay Cram and Helen Dalton, the directors of Camp Hillaway).
Fritz was a talented inventor and artist. He was very active in the toy industry and his inventions include the Fisher Price Magic Show, the Little Tykes Drum, the Step 2 Roller Coaster and many more. He created and sold many forms of art including sandcastings, paintings, and carvings, many of which were sold locally and adorn cabins around the lake. He loved sailing, old Fords, and all kinds of history. He was the life of the party in his day and he never stopped making people laugh. Fritz made life an adventure for all who knew and loved him.
Fritz was preceded in death by his parents. He will be missed by his wife, Bernadette, his children, Eric (Dotti) Raynal, Heather (Mark) Stonacek and Trip Kilander, his grandchildren, Matt, Zander, Quad, Raymond, Kannon, Holly, Stuart and Kiera, his sister Carole (Al) Griggs, nephew Dave, niece Ann, and their families.
(Information provided by Heather Stonacek.)
(Editor's note: Interested readers will find Fritz Kilander's detailed and engaging story of the Kilander family on Ten Mile in Ten Mile Lake History: 200 Years, available through the TMLA History Committee.)
<![if !vml]>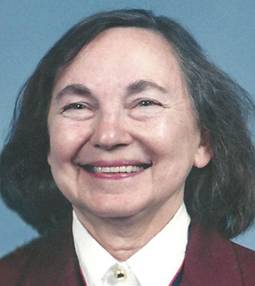 <![endif]>
Geraldine "Jerry" Marie Paulson Krueger, 80, of Hackensack, MN passed away at her home Friday, March 18, 2011, with her family by her side. Funeral services were held March 26, at 2 p.m. at Hope Lutheran Church in Walker with the Rev. Mark Olson officiating. Interment was at Evergreen Cemetery in Walker.
She was born June 12, 1930, in Montevideo, MN to Melvin Gerhardt and Theressa Corine (Bendickson) Paulson. She spent her growing up years in Walker, Laporte, Park Rapids, Cohasset and Grand Rapids. She graduated from Walker High School in 1948, where she twirled baton in parades and was homecoming queen. She met David Krueger when they were 14; they were married Sept. 22, 1951. They celebrated their 50th wedding anniversary Sept. 22, 2001. The Kruegers had three children. Sandra Lynn was born when they lived at the Fort Riley, Kansas, Army Base. Paul "Skip" Michael and David Scott were born while they lived in Walker.
After high school she worked as a clerk in the Cass County Selective Service office, while David went to the front lines of Korea in 1950-51. After that, they lived four years at the University of Minnesota-St. Paul Campus' "Tin" Village. When David graduated from the University of Minnesota in 1959, they moved to Park Rapids where he was a dentist for 35 years.
She was a Boy Scout and Girl Scout leader and Girl Scout Council Representative in the 1960s. She was state secretary for the Federated Woman's Club and District President of PaRaMi. She sang in the church choir and taught Sunday School at Calvary Lutheran. She enjoyed doll clubs in Bemidji and Fargo. When the Paulsons got together, they sang in harmony. She sang all the time, and David whistled. She loved to read, swim and bike ride. She loved to travel around the United States and twice traveled to Europe.
The couple hosted an AFS student for a year in 1969-70. Line ("Leen") recently visited twice from Paris to see her American family. In 1997 the Kruegers moved back to their Ten Mile Lake home that David had designed. Jerry enjoyed Ten Mile Lake Women's coffees and the summer "Whoop-De-Doo," when friends and family came for weekends in July. She was sweet, gentle and caring, with a smile that could light up a room.
After suffering a major stroke Oct. 30, 2001, she became homebound and was cared for by her husband and daughter and by St. Joseph's Home Care in Park Rapids.
Jerry is survived by her husband David; daughter Sandi; grandson Justin of Ten Mile; sons David of Eureka, CA., and Paul of Brentwood, CA; and brother Dick Paulson of Sun City Center, FL. She was preceded in death by her parents and her stepmother, Helen Paulson.
(Information from the Walker Pilot-Independent, March 23, 2011.)
<![if !vml]>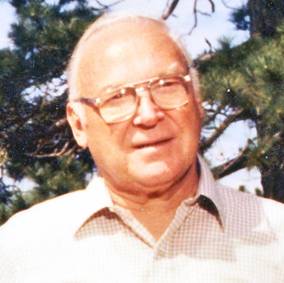 <![endif]>
Frederick Stanton Shelton
Frederick Stanton Shelton died peacefully February 3, 2011 in Minneapolis at age 93. Fred was born March 7, 1917 in Chariton, IA to Corwin Code and Mary Shelton. He was raised in Chariton where he played high school football, basketball, tennis and golf. He attended Northwestern University in Evanston, IL.
Fred's connection with Ten Mile Lake began in 1929 when he was invited to join the W.A. Eikenberry family for the summer. The Eikenberrys were building their cabin that summer, and Fred and Bill Eikenberry helped with the construction. One of their jobs was to hand-polish all of the pine beams found throughout that cabin.
According to his older brother Lewis, upon Fred's return from Ten Mile, Lewis whined so much about not being able to go to Ten Mile with Fred that the family made the trip the following summer, 1930. They stayed at Fisher Point resort on Leech Lake and visited their Chariton friends. Fred's parents were impressed by what they saw and purchased the next lot available on Chariton Beach and built their own cabin in 1931. That property is now owned by Fred's son, Blake and his wife, Nancy.
In 1936 Fred brought his then girlfriend, Caroline Blake, to Ten Mile along with Caroline's older sister and her husband as chaperones. During this visit Fred and Caroline borrowed Caroline's brother-in-law's car and drove to Walker where they were married in front of a probate judge. The marriage was kept a secret for a year while Fred attended Northwestern and Caroline worked in Des Moines. They were married 34 years until Caroline's death in 1970.
After working in the family bakery in Chariton Fred was employed by J.C. Penney for 32 years. From 1951 to 1961 the family lived in Racine, WI; Spokane, WA; Wauwatosa, WI; Wichita, KS and Edina, MN. Fred managed stores in Wisconsin, Kansas and Minnesota before retiring in 1973.
He married Hildur Nelson Grossman of St. Paul in 1972. Fred was active in Rotary International throughout his career, held many leadership positions in his church and was a Mason for over 72 years. He enjoyed playing tennis and golf into his later years.
Fred was preceded in death by his parents, his first wife Caroline, and his siblings, Lewis Shelton and Delores Shelton Fee. He was the last Shelton of his generation. With the possible exception of Jack Reese, whoe parents built the cabin that has been occupied by Harry and Franny Seward for about fifty years, he may have been the last survivor of the children of the original owners of the first eight lots of Chariton Beach.
He is survived by his wife, Hildur; his children, Susanne Hetrick of Linwood, NJ, Cheris (Robert) Garrison of Ocala, FL, and Blake (Nancy) Shelton of Plymouth, MN; 7 grandchildren and 3 great-grandchildren. He is also survived by Hildur's children, Ruth Ann VonGrossman of Minneapolis, Robert (Lynae) Grossman of Lakeville, MN, Jean Grossman (Charles Heibel) of Minneapolis, and Betsy Grossman (Randy Stanley) of Big Stone Gap, VA; and Hildur's four grandchildren.
(Information provided by Blake Shelton.)
<![if !vml]>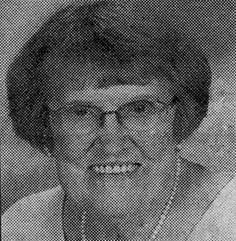 <![endif]>
Geraldine "Gerry" DeLand died January 25, 2011 after a short illness. She was preceded in death by her husband, John (Jack) DeLand. She will be greatly missed by her daughters, Kathy (Milt) Anderson and Kris (John) Baligrodzki, and by her much-loved grandson, Adam Baligrodzki.
Geraldine is survived by her brother, Bill (Jo) Hedlund and sisters-in-law, Dorothy, Lois, and Ruth DeLand, and many nieces and nephews.
Gerry was raised in Ceresco, NE. She married Jack in 1955, and moved to California. The family moved to Adelaide, South Australia, and on to Tokyo, Japan. In 1971 the family settled in White Bear Lake, MN until Jack retired. After that they divided their time between McAllen, TX and Hackensack, MN. After Jack's death in 1992, Gerry returned to While Bear Lake.
Gerry enjoyed her summers up north, where she was involved in her church, traveling, sewing, and being with her family and many friends.
Gerry truly enjoyed life. Her family celebrated that life with a memorial service on February 12, 2011 at St. Stephen Lutheran Church in White Bear Lake.
(Information provided by Jane Watson.)
<![if !vml]>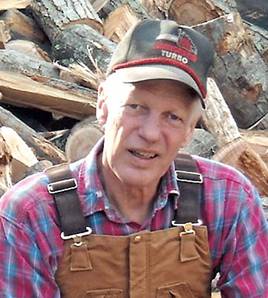 <![endif]>
Gary Orville Reiten, 61, of Hackensack, Minn., died unexpectedly Monday, Jan. 10, 2011, on a nature trail at Deep Portage Conservation Reserve near Hackensack. A memorial service was held Jan. 15 at 11 a.m. at Hope Lutheran Church in Walker with Pastor Mark Olson officiating. Military honors were provided by the Minnesota Army National Guard Funeral Honors Team.
He was born May 10, 1949, in Fosston to Orville Glen and Clara Henrietta (Rud) Reiten. He graduated from Fosston High School in 1967 and then attended Moorhead State until joining the U.S. Army in 1969. His duties took him to various stations including one year in Vietnam. He married Lynn LaVoi July 31, 1971 in Fosston, and they moved to the Twin Cities where he completed his military duties. They then moved to Bemidji, where he finished his degree at Bemidji State University, graduating cum laude. In 1974 they moved to Portage Lake. He then taught junior high science and coached wrestling at Walker-Hackensack High School.
After five years of teaching he decided to pursue his master's degree in geology, which prompted a move to Duluth where he attended UMD. After completing his degree, the couple moved back to their home on Portage Lake, and he continued teaching part time. He also worked at Reeds Sporting Goods in Walker in the shipping department, a job he held until June 2003. Since then he has become the neighborhood handyman and was quick to tell everyone that he "worked for Lynn."
He enjoyed spending time in the woods and anything outdoors, especially fly fishing, hunting and camping. Woodworking or working on his latest project in his heated shop were also favorite ways he spent his time. He loved helping people and will be remembered for his dry sense of humor and his predictability. Without fail he went on a daily walk at 8:45 p.m. in spite of any weather.
He was generous with his time in helping others but was always frugal with his resources. He valued the time he could spend teaching kids and was a firearms safety instructor and a counselor at Camp Fish. His family was very important to him, especially sitting around the campfire and spending time with his grandchildren. He lived his life with a quiet faith and has left a legacy of memories for his family and community.
He was a member of Hope Lutheran Church, the Fosston American Legion, a lifetime member of the Northstar Sportsmen's Club and president of the Portage Lake Association.
He is survived by his wife Lynn of Hackensack; son Brian Orville (Lynda) Reiten and their children, Morgyn, Brenna, Samuel Orville and Gunnar of Brainerd; daughter Sarah (Neil) Kotzer and their children, Hayli and Kael of St. Cloud; sister, Amy (Paul) Bugge of Duluth; brother-in-law, Steve (Cara) LaVoi of Fosston; two nephews, Matt and Nate LaVoi; and aunts, uncles, many cousins and friends. He was preceded in death by his parents.
(Information from the Walker Pilot-Independent, January 13, 2011.)