Remembering our Ten Mile Lake Friends...2010
William "Bill" Christofferson passed away December 28, 2010 after a ten-year battle with cancer. Bill's devoted wife Darlene was privileged to care for him in their Naples FL home during his passage.
Bill was born May 29, 1934 in St. Paul, MN. He received his B.A. degree in 1956 from Concordia College, Moorhead, MN and his M.A. in 1960 at the University of Michigan, where he also did his doctoral studies.
Bill began his career as an educator teaching music in Bagley MN. He taught English, Speech, and Music in Flint, MI for four years. He enjoyed a 30-year career as a Secondary School Principal in Flint and Romulus, MI and his final 23 years as Principal at Brownell and Parcells Middle schools in Grosse Pointe, MI. Under his leadership, Brownell was one of 40 schools in the US to receive the 1986-87 National Recognition for Excellence. A ceremony at the White House Rose Garden with President Ronald Reagan presiding highlighted this achievement. He retired in June 1990, after completing 34 years of service to public school students.
After retiring, Bill and Darlene traveled extensively around the world. Between travels, they resided in Naples, FL during the winter, and at their log cabin on beautiful Ten Mile Lake in Hackensack, MN during the summer.
Bill had a beautiful tenor voice and loved to sing. He was a member of the Concordia College Chapel choir during his college years. He had the honor of later directing the singing of the Alma Mater during Concordia College Choir's tour to Naples.
Bill was actively involved in church activities, serving as choir director and elder at churches in Michigan, Minnesota, and Florida. He served as co-chair of the Concert and Vespers Committee for First Presbyterian Church in Naples Florida. Most recently, Bill and Darlene have been members of Emmanuel Lutheran Church of Naples, FL.
He is survived by his loving wife of 54 years, Darlene; three children: Randy (Judy) Christofferson of Greenville, DE, Sandy (Pete) Reierson of Stoughton, WI, and David Christofferson of Bemidji, MN; and five grandchildren: Anders, Jennu, Kara, Alex, and Christopher.
A memorial service will take place this summer at Ten Mile Lake.
(Information provided by Darlene Christofferson, as published in the Naples FL Daily News, December 30, 2010.)
<![if !vml]>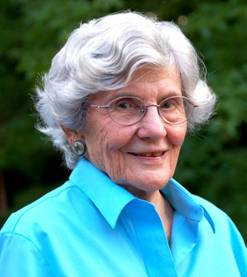 <![endif]>
Catherine (Boucher) Crabb, age 93, died October 20 in Scottsdale, Arizona. She was the youngest of three children born to Florence (Wall) and George I. Boucher in Minneapolis, Minnesota. She married Robert Crabb in 1939 and raised three children living in LeSueur, MN and Seattle, WA before returning to Minneapolis.
Bob and Catherine moved to Scottsdale upon retirement and split time between Arizona and northern Minnesota where they enjoyed time with family and friends. Catherine was active in numerous charities throughout her life.
She leaves three sons: Earl (Giselle Shepatin), Robert Jr. (Andrea Lambrecht) and John (Elaine Burnham); grandchildren Christine, Cynthia, Catherine, Brian, Andy and Mariah Crabb, and Robin Wenzel; and great grandchildren Fiona and Cecilia Sweeney, Charlie and J.P. Wenzel, and Benjamin Crabb. She was preceded in death by her parents, brothers John and Frank Boucher and her husband of 71 years, Robert. Memorials are suggested to TMLA, P.O. Box 412, Hackensack, MN 56452
(Information provided by Robert Crabb, Jr.)
<![if !vml]>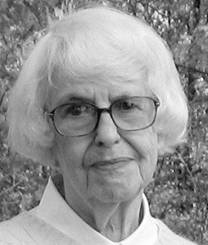 <![endif]>
Lorraine Estelle Stromquist, 88, of Hackensack, MN died Thursday, July 1, 2010, in Brainerd, MN.
Funeral services were held July 7, at Union Congregational Church (UCC) in Hackensack with the Rev. Michael Small officiating. Interment was at Hillcrest Cemetery in Hackensack following the service.
Lorraine was born Jan. 31, 1922, in Minneapolis, to Fred and Sadie (Vinson) Faast. In 1924, she moved with her family to Minong, WI. She started first grade in 1928 in Minong and attended school there until the fifth grade, when her family moved to Spooner, WI. She lived in Spooner until 1940 and graduated from Spooner High School. During her high school years she played clarinet in the Spooner High School Band, and she led a Girl Scout group. She attended Barron Teacher's College, a branch of the University of Minnesota, and began teaching elementary school in 1943 at Minong. She also taught during World War II at St. Francis, MN., and North Branch, Minn.
In 1948, she became engaged to Roy Stromquist, and they were married the same year. They settled in Arden Hills, Minn. She was elected city clerk for Arden Hills in 1953. In 1957, she was appointed by the Arden Hills Council as City Clerk-Administrator. This job continued until 1965. In 1967 she worked with Arden Hill League of Women Voters, Arden Hills Garden Club and other local activities.
In 1975 the couple moved to Hackensack, where she was elected Hiram Township Clerk. She held that position for 22 years before retiring in 2004.
Lorraine and her husband, "Cub" established themselves on Lundstrom's Bay in the northwest corner of Ten Mile. "Cub' died in 1998; he and Lorraine had been married 50 years. Shortly afterwards Lorraine became active on the Ten Mile Lake Association History Committee. Lorraine organized the assembling, categorizing, cataloging and filing of the plethora of documents, clippings, articles, photos and oral history interviews assembled by committee members over previous decades. In 2003 she succeeded Willa Shonkwiler Martin as committee chair, and soon thereafter the Association moved the two heavy fireproof filing cabinets in which the history materials were stored from the Shonkwiler cabin to the basement of Lorraine's cabin. The committee began to hold its monthly summertime meetings in Lorraine's dining room, and there in the winter she and other committee members continued their organizing and filing work which became fundamental to the assembly and composition of the 400-page book, Ten Mile Lake History: 200 Years, published in 2007.
Her husband died in 1998. They had been married for 50 years. In November 2002, she married Bud Leines.
She was preceded in death by her parents, husband Roy "Cub," brothers Bill and Don, and sister Margy.
She is survived by her husband Bud Leines, brother Pat Faast, children Sharon and Russell Goudge, grandchildren Christine and Joshua, goddaughter Becky Lyng and many relatives and friends.
Nancy Getz Adams, age 76, an Ames resident, died Saturday, July 31st, 2010, at Northcrest Health Care Center surrounded by her family. A funeral service in celebration of her life was held August 4, with burial at the Ames Municipal Cemetery.
Nancy was born Dec. 30, 1933, in Des Moines, Iowa, the daughter of Dr. Austin and Loya (Durrell) Getz. As an Army Officer's daughter she lived in Virginia, Texas, the Philippine Islands, Iowa, Michigan and Wisconsin. She graduated from Ames High in 1951, attended William Woods College in Fulton, MO, transferred to Iowa State University and graduated in 1955 with a BS degree. She married Bruce Adams on Sept 10, 1955 at the United Church of Christ, Congregational, in Ames. He preceded her in death in 2005. She then married Roger Deal on June 6, 2009 at Northcrest in Ames. She was a life guard instructor at Carr's Pool, and YWCA youth advisor in Neenah, WI; after her children were in school she worked at B.J.'S Formal Wear, Van Voorhis Heating and Cooling and was a receptionist for ISU Foundation and Alumni Association for ten years before she retired. Nancy enjoyed her children's and grandchildren's school activities, ISU Athletics, theater, music, swimming, gardening, crocheting, traveling, and Ten Mile Lake in Minnesota.
She belonged to the United Church of Christ – Congregational, Ames Chapter HO of PEO, Gamma Phi Beta Alumni, ISU Alumni Association and National Cyclone Club.
Nancy is survived by her Husband Roger Deal of Ames, three children and seven grandchildren: son, Jay (Linda) Adams, Jay, Sam, and Clint of Huxley; daughter- in-law, Loretta Adams, Lindsey and Dylan Adams of Ames; daughter, Sarah Adams, Lauren and Angus, of St. Croix Falls, WI; and daughter Marna (Gary) Lenz of Bloomington, MN; step daughter, and two step grandsons, Melissa (Mike) Weber of Spencer, Brandon Weber (Lindsay) of Ankeny, and Eric Weber of Spencer; sister Margaret Vance of Ames; brother, Peter (Louise) Getz of East Moline, IL; brother-in-law Jack (Barb) Adams of Ames, sister-in-law Marna (Bill) Stevens of New Hope, MN; brother-in-law, Richard (Bernadette) Deal; sister-in-law Janet (Jim) Gluck; and many nieces, nephews, and cousins.
Nancy was preceded in death by her parents, her husband Bruce Adams and a son Stan Adams in 2008.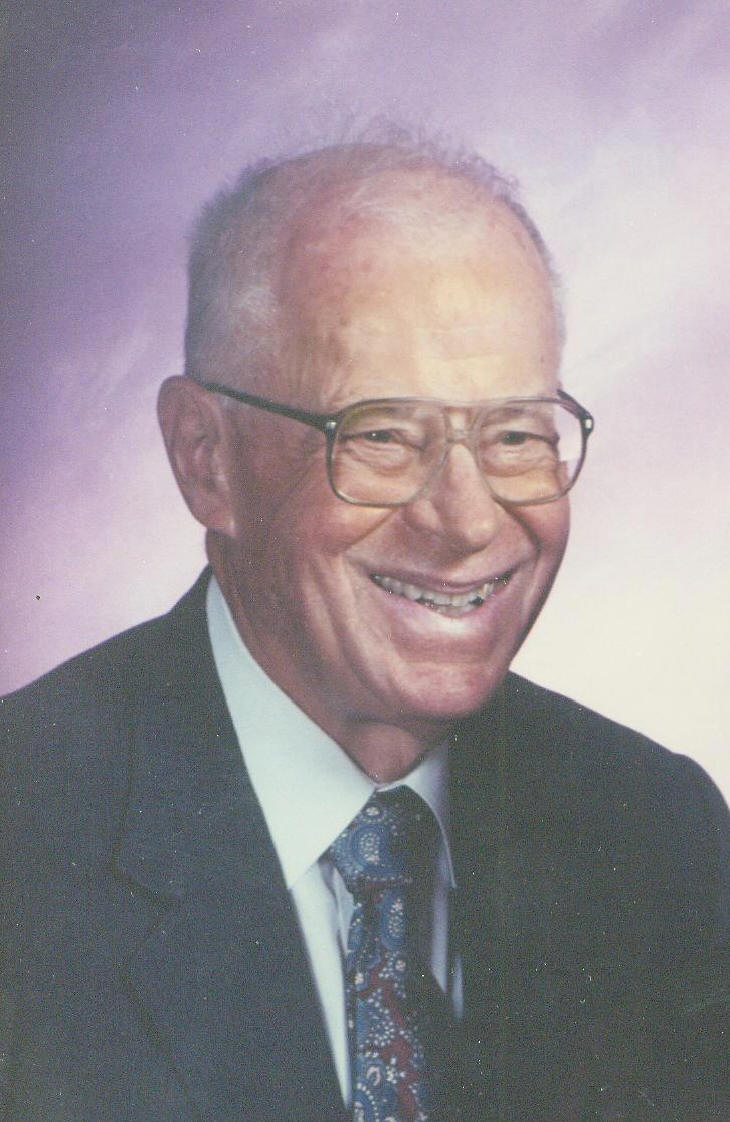 Frederick Arthur Brosius, 84, of Ames, Iowa, passed away Tuesday June 8, 2010 at Green Hills Retirement Center. Funeral services were held June 11, 2010 at First United Methodist Church in Ames, the Reverend Deanna Pullen officiating.
Fred was born July 11, 1925 in Milwaukee, WI to Hans August and Martha Anna (Schubert) Brosius. He earned a bachelor's degree in chemical engineering in 1948 from the University of Wisconsin. After college, he went to work for Cargill, Inc., and spent his entire career of 38 years with the company in a variety of management assignments and at multiple locations in the U.S., Europe, and South America.
He married Amanda Christensen in September, 1951. They were married for 58 years until her death on September 22, 2009 (their wedding anniversary date). He served in the U.S. Army for two years.
Fred was member of First United Methodist Church in Amers, where he and Amanda were married. He was an Eagle Scout in high school and played the violin in the school orchestra. He was an avid gardener throughout his adult life, and was committed to health and fitness in his retirement years.
He is survived by one son, Andy (Debbie) Brosius, of Ida Grove, IA; one daughter, Martha (Shukri) Dalloul, of Chattanooga, TN; two grandchildren, Eric and Carly Brosius; one niece, Gail (Bruce) Hertig and family; and one nephew, Mark (Sandy) Hueschen and family. He was preceded in death by his twin sister, Ruth (Robert) Hueschen.
(From the Ames Tribune, June 10, 2010.)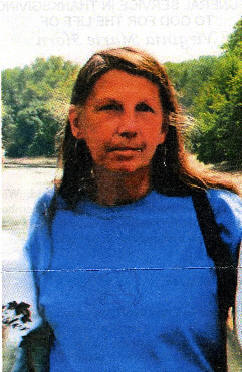 Virginia "Ginny" Horn, 62, of Minneapolis and a frequent summer resident of Ten Mile Lake died May 13 at Abbott-Northwestern Hospital. Ginny was born January 2, 1948 in Minneapolis and graduated from South High School.
Services were held Wednesday, May 19th at Bethel Lutheran Church in South Minneapolis.
Ginny was a devoted wife, excellent mother and an awesome sister who will be dearly missed by her husband Art; son Byran (fiancee, Kelly Anderson); sisters, Geraldine "Bean" (Ronald) Larson and Maxine (Alexander) Kostiuk; brother-in-law, Bob (Nancy) Horn; sister-in-law, Kim Horn; and many nieces, nephews, and other relatives.
Ginny and Art enjoyed their time together at the family cabin on Ten Mile Lake for the past 38 years. They especially enjoyed sitting on the dock watching the amazing TML sunsets and listening to the sounds of the loons.
Ginny will be in our hearts forever; she will be remembered as our angel from Heaven. Our love for her is never ending love.
Because of Ginny's love for Ten Mile Lake a memorial gift was given to the Ten Mile Lake Association.
(Information provided by Bob Horn.)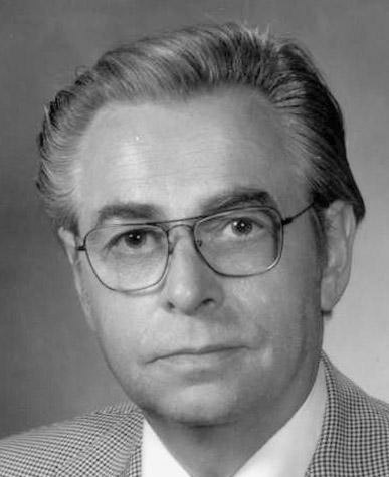 Sven Ross Melgaard, MD, passed away April 19, 2010 at the age of 92, surrounded by his family. A memorial service was held April 23, 2010 at McGilley State Line Chapel.
Born in Brigham City, Utah, on May 28, 1917, Ross was raised in Fairview, UT and graduated as Valedictorian from Wasatch Academy. He received a BS degree from the University of Utah, and his medical degree from Washington University in 1943. Ross served in World War II as a Captain in the U.S. Army. His residency was concluded at the University of Minnesota.
He lived most of his life in Kansas City, MO. A specialist in Anesthesiology, Ross started his career in Kansas City, at the original St. Joseph Hospital. He performed anesthesia for the first open heart surgery performed in Kansas City. He was also on staff at Baptist Memorial Hospital and Children's Mercy Hospital. Ross served as an advisor to the American Medical Association for National Board Certification at various times, and held many officer positions for the Jackson County Medical Society. His passion to help others defined him. He was dedicated to bringing medical care to others, most nost notably the poor of Honduras, where he treated thousands over the span of ten years.
Ross was a proud member of Mensa. He served as the physician at Osceola Boy Scout Camp. Other activities include Course Marshal for races sponsored by the local chapter of Sports Car Club of America and membership in the Horseless Carriage Club, and Rolls Royce Owners Club. He was also a Mason and a Rotarian.
Ross loved his grandchildren. He also found time for fishing, wood working, old cars, ham radio, extensive reading, and travel. His pursuit of knowledge was unrelenting and knew no bounds. In his retirement, he served as the President of the Ten Mile Lake Association and helped found the Deep Portage Conservancy in Cass County, MN.
Ross is survived by his wife, Helene, to whom he was married for 67 years; three children: William (Claudia) of Hampton, VA, Barbara McGlothlen of Greeley, CO, and Eric (Donna) of Kansas City, MO; and five grandchildren.
John L. Alden April 8, 1949 - April 16, 2010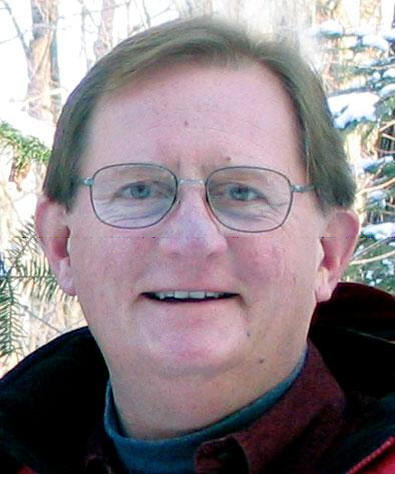 John L. Alden, long-time Ten Mile resident and active member of the Ten Mile Lake Association, two-times Association president and, since 1998, Association Watershed Coordinator, died on Friday, April 16th of severe brain injuries suffered in a fall in his home on Sunday, April 4th.
John will be remembered with regard, gratitude and affection by the Association for his passionate devotion to the protection and enhancement of Ten Mile's waters and environs.
Born in Lincoln, Nebraska to John and Marjorie (Brauer) Alden on April 8th, 1949, John grew up in Lincoln and went on to Iowa State University where he graduated with a bachelor's degree in psychology in 1972. In 1991 he earned a bachelor's degree, magna cum laude, in geology from Bemidji State University.
John met his wife-to-be, Phoebe Atwood, in the spring of 1970 at Iowa State, and they married on a snowy Jan. 25, 1975, in Stoughton, Wisconsin. John and his family had begun vacationing on Ten Mile in the 1950s. They rented cabins until 1974, when they bought a year-round home on Park Point. In 1986, John and Phoebe moved with their son, John, and daughter, Sarah, to their Park Point home permanently.
John's professional careers included service as regional manager for Marling Building Supply in Black River Falls, Wisconsin and as development director and environmental specialist for Four Season Realty in Brainerd. From 1991 on he was self-employed as an environmental and planning consultant.
John dedicated much of these past 20 years to sustaining and improving the quality of Ten Mile and its watershed. Working with Jim Schwartz on the Environment and Ecology Committee, in 1994 John supported the development of the Association's first comprehensive Lake Management Plan, which would become the basis for the Long Range Management and Lake Management Plans approved by the Board in 2002. John became known throughout the Association through his active participation on the E & E Committee and was elected to his first two-year term as Association President in 1995. Since then he has also served on the Association's Zoning and Conservation Committees.
Since the mid-nineteen seventies, the greatest volume of the Association's work had been carried out by E & E Committee volunteers under the chairmanship of (now retired) Jim Schwartz. In the mid-1990s, with the years wearing on and the volume of work showing no signs of decreasing, the challenge of recruiting volunteers to take over the work of the Committee had begun to worry Chairman Schwartz. So it was that through the E & E Committee Jim proposed that the Association hire a professional Watershed Coordinator whose task would be to ensure that the Committee's work would continue with the same rigor and sophistication that the Association had come to rely on from its volunteers. In 1998 the Board approved the E & E Committee's proposal and contracted with EPC Environmental Planning and Consulting, John Alden, Principal, to provide "watershed coordinator services." Thus John became the Association's Watershed Coordinator and in this role would over the coming years provide outstanding service in support of the Association's mission.
John became our liaison with Cass County's Environmental Services Department, the U.S. Forest Service and the University of Minnesota as well as other environmentally concerned organizations.
Working with the Mississippi Headwaters Board, the University of Minnesota Duluth, the Environmental Protection Agency and the Minnesota Pollution Control Agency, John put his technical expertise to work writing grants that won awards to the Association totaling $38,500. Among the results of his work were watershed delineations for Boy River Lakes; the evaluation of 6,000 well logs for ground-water contours in our region; development of water protection strategies for the resources of the Upper Boy River; a state-of-the art GIS system for the Upper Boy River watershed and its aquifers; a drinking water well protection plan for Hackensack and extensive water quality testing on the Boy River for non-point source pollutants.
In 2002, on behalf of the TMLA, John initiated the Cass County Upland Functional Model which identifies the environmental sensitivity of shoreline areas and prescribes shoreline that is suitable or unsuitable for development. Also in 2002, John represented TMLA's interests on the advisory committee for timber harvest quantities for the County Land Department. In 2005 John joined Governor Pawlenty's North Central Initiative Committee to revise Minnesota's Shoreland Regulations, and in 2007 he became our liaison with the newly formed group, 1000 Friends of Minnesota.
All this, of course, was in addition to his support of the on-going, basic work of the E & E Committee, such as assessment of spring-time flow through road culverts to evaluate the need for water chemistry sampling; summertime weekly Secchi disk readings, summertime water sampling, providing articles and/or information for the Board and the TMLA Newsletter and implementing the goals and objectives of the Healthy Lakes Program Lake Management Plan and specifically the work of the E & E Committee.
John was elected to a second, one-year term as Association President in 2008.
In the TMLA Watershed Coordinator's role description that he wrote for the TMLA Long Range Plan, John concluded with this comment:
"Watershed Coordinator's Primary Goal:
"To accept the responsibility of my mentor, Jim Schwartz, to provide and maintain the most reasonable and understandable 'Long Range Management Plan' for the members of TMLA, Inc."
It seems especially appropriate that at its meeting on May 22nd the Board of Directors should have not only discussed its sadness over John's death but also voted to honor John for his outstanding contributions to the work of the Association by presenting him with TMLA's James W. Schwartz Distinguished Service Award. Board President Bruce Carlson will present the award to John's wife, Phoebe, at the Association's 58th Annual Meeting on August 7th.
Rodney F. Anderson, 76, of Brooklyn Center, Minnesota, passed away Saturday, April 10, 2010, just 7 days before his 77th birthday, surrounded by his immediate family.
Rodney was a lifetime resident of Minnesota; born in Austin, raised, and graduated from Hackensack High School, and a resident of Brooklyn Center the last 40 years. He was a proud Navy man, a member of the American Legion, and a man that "only deals in facts." He will truly be missed by family and friends. Rodney is survived by his wife of 53 years, Donna; sons, Duane (Janet) and Rodger (Suzanne); his 4 precious grandchildren, Blane, Samuel, Logan, and Kaitlin; his sister, Bette Posey; and numerous nieces and nephews. He was preceded in death by his father, Earl; mother, Loraine; and brothers Roger and Robert. A memorial service was held Saturday, April 17, 2010 at the Dennis Funeral Home in Walker with Rev. Robert Dennis officiating. Following the service, family and friends gathered at the Anderson residence on Ten Mile Lake, where stories about Rodney were shared.
(Information from the Minneapolis Star Tribune, April 13, 2010)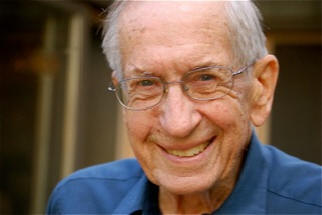 Robert J. Crabb, Sr., age 94, died March 22 in Scottsdale, Arizona following a brief illness. Bob was preceded in death by his parents, Earl and Bessie Belle Crabb, and sisters Marjorie Garbisch and Helen Thompson. Bob is survived by his wife of 71 years, Catherine (Boucher) and sons, Earl (Giselle Shepatin), Robert Jr. (Andrea Lee Lambrecht), and John (Elaine Burnham). He is also survived by grandchildren Christine, Cynthia, Catherine, Brian, Andy and Mariah Crabb, and Robin Wenzel, and by great grandchildren Fiona and Cecilia Sweeney, Charlie and J.P. Wenzel, and Benjamin Crabb. All of these owe him a great debt of gratitude for introducing them to the wondrous Ten Mile Lake.
Born in Portland, Oregon, he moved with his family to Minneapolis in 1925, graduated from Shattuck School in 1933, Dartmouth College in 1937 and the Tuck School at Dart-mouth in 1938. Bob worked for Green Giant Company after graduation from Dartmouth College. Bob and Catherine were married in 1939 and moved to Seattle where he began a career in real estate development. He re-turned to Minnesota in 1955 to join Dayton Hudson Corporation where he later served as Sr. VP, Administration and as President of Dayton Hudson Properties. He served on the Boards of Fairview Hospitals, Minneapolis YWCA, Minnesota Orchestra, Deep Portage Conservation Foundation, Shattuck School, International Council of Shopping Centers, Phoenix Symphony, Arizona Kidney Foundation, Scottsdale Center for the Arts, and other organizations.
He first visited Ten Mile Lake at the invitation of Hub and Lou Garbisch in the late 1930s with wife Catherine. Bob's sister, Marjorie, was newly engaged to Dick Garbisch. All were avid tennis players, and thus began their love affair with the lake. Dick quickly taught them the finer points of how to "unexpectedly" tip over a C-boat. Bob's parents, Earl and Bessie Bell, built a cabin on Sandy Beach immediately east of the Garbisch property.
In the late '70's Bob enticed several friends to go in together to purchase the Camp Hillaway property where he and Catherine subsequently spent their summer months with family and friends. Bob was active in the Ten Mile Lake Association and Deep Portage Learning Center and was a regular at the Men's Coffee for decades.
Bob and Catherine moved to Scottsdale upon retirement and split time between Arizona and Ten Mile Lake in northern Minnesota where they enjoyed time with family and friends. Memorials preferred to Deep Portage Learning Center, Ten Mile Lake Association or to a charity of the donor's choice.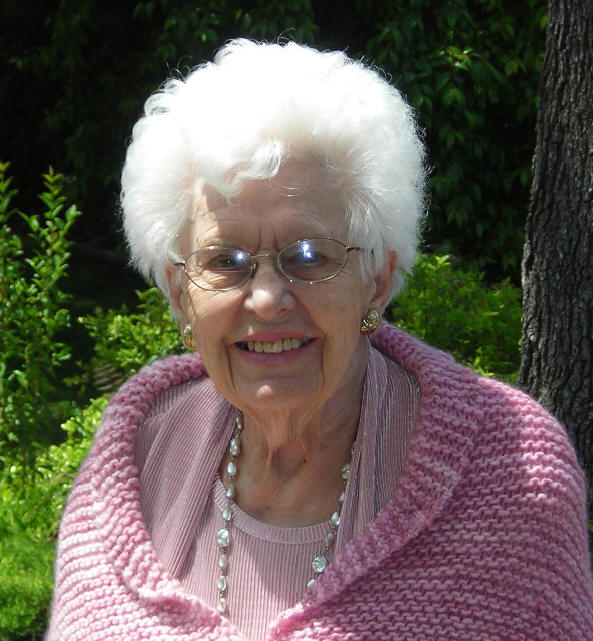 Josephine Louise Peterson Eikenberry passed away on March 17, 2010 in Roseville, CA, at age 95. Jo was born on October 24, 1914, in Council Bluffs, IA, to Henry K. and Laura Robinson Peterson. She graduated from Abraham Lincoln High School in 1931 in Council Bluffs at the age of 16. After high school she attended Boyles Business School in Omaha for a year. Jo then attended Drake University in Des Moines, IA for four years. During her years at Drake she was on the staff of the campus paper, The Times Delphic. She was a member of Kappa Kappa Gamma sorority and a member of Mortarboard. She was a Drake sweetheart. Jo received her BA from Drake in 1936. She taught typing and shorthand at Underwood High School for several years after graduating from Drake. She got a job in Chariton, IA, as a high school business teacher, and met her future husband there. She married William M. Eikenberry on June 22, 1940.
Jo and Bill lived most of their married life in Chariton, where he owned and operated the family business, Eikenberry Lumber Co. She was a homemaker and mother to their two children, Daniel Henry and Linda Jo. After their children were grown, she obtained her librarian's certification from Upper Iowa University and was the librarian for Chariton H.S. from 1969 -1979. In 1979, they retired to San Jose, CA. Bill died in 1994.
The Eikenberry family had purchased land on the northern side of Ten Mile Lake in 1926. Eight Chariton families built cabins there and made trips during the summer for fishing and swimming. Bill and Jo continued the tradition of spending time each summer "at the cabin." They loved Ten Mile Lake.
Jo had a perpetu-ally cheerful person-ality and was a kind, gener-ous, loving wife and mother. She never had a negative thing to say about anyone. She loved to play bridge, travel the world and was an excellent historian. Jo was a beautiful woman, inside and out.
She leaves to mourn her passing her brother Richard (Pat) Peterson, Council Bluffs, IA; son Daniel (Sue) Eikenberry, Hackensack, MN; daughter Linda Waage, Roseville, CA; grandchildren John (Sarah) Eikenberry, Allison Eikenberry, Isaac Koontz, Rachel Koontz, and Laura (John) Tuttle; and great-grandchildren Julia and Elizabeth Jo Eikenberry and Ezekiel Tuttle.
Memorial services were held March 23 in Roseville, CA, and May 22 in Chariton, IA, with internment in the Chariton Cemetery.
(Information provided by Sue Eikenberry.)
<![if !vml]>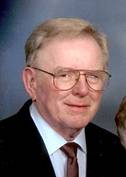 <![endif]>
James Lee Sandelin, 79, of Hackensack, MN died peacefully Thursday, February 18, 2010 after a courageous 15-month battle with cancer. Services were held February 22, 2010 at St. Paul's Lutheran Church in Hackensack.
Jim was born in St. Peter, MN to Helge and Margaret Sandelin. He was a graduate of St. Peter High School and, in 1953, of Gustavus Adolphus College in St. Peter. He was a veteran of the U.S. Navy.
He married Donna Vollan in 1956, and the couple spent the next 39 years in Browerville, raising their three children. An active member of the community, he served on several boards and committees, enjoyed public service, and valued making contributions to the community. The couple retired to Ten Mile Lake in Hackensack, where he had spent many summers as a young boy. He enjoyed fishing, and the lake and all it had to offer. He had a great passion for music and was an avid bridge player and a crossword puzzle wizard.
Jim lived his life with deep faith, dignity, and endless enthusiasm for his family. He was a role model and teacher of life for all of us. He is survived by Donna, his wife of 54 years; two sons, Mark (Pam) and Paul (Angie); one daughter, Kristi (Bob) Brandt; grandchildren Eric and Britta Sandelin and Jack Brandt; step-grandchildren, Carl and Carolyn Sneep, Amber, Cole and Mindy Howard, and Alyx Brandt Gunderson; one sister Karen (Walter) Northrup; and brother-in-law, Paul (Sandra) Vollan. He was preceded in death by his parents.
(Information from the Walker Pilot-Independent, February 19, 2010.)

Gail V. Dahlstrom, 76, died on Sunday, January 24, 2010, at Abbott Northwestern Hospital in Minneapolis, after a long battle with kidney cancer. Gail was born in 1934 to Dr. Linnaeus and Gladys Idstrom. She was crowned Miss Deephaven in 1951. She also was a National Collegiate Player for her on-stage performances at Gustavus Adolphus College in St Peter, MN, where she majored in English and Drama. From 1957 to 1962 she worked at the former Bryant Junior High School in Minneapolis, where she taught English to seventh-graders and directed plays and musicals. Harry (Butch) Davis, a former student, said of her, "She was student's teacher, and students looked forward to her class because she made it fun."
In 1957 Gail married Dr. Donald D. Dahlstrom. She is survived by her husband; four daughters, Deirdre (Christopher) Hultgren, Alissa (Eric) Canfield, Amelia (Adam) Gislason, and Enid (Shane) Mason; nine grandchildren; and brother, John Idstrom II.
Gail was a founding member of the Courage Center Auxiliary in the 1970s, and for more than 30 years, coordinated special events that raised more than $3 million. She started the Courage County Fairs, at which people with disabilities sold artwork, greeting cards, dolls and towels they had made. For her efforts she was given the Sweetheart Award by the Auxiliary. She also coordinated fundraising events for the Minnesota Opera. During the 1970s. she received the Tom Tipton Micah Award for her efforts to make life better for people who were hurting.
For 17 years, Gail directed a three-day summer retreat for the Minnesota Christian Ashram held at St. John's University in Collegeville, MN. She was board member of the W. Harry Davis Foundation, a member of the Minneapolis Women's Club, and a longtime member of Augustana Lutheran Church, where she taught Sunday School, served on several boards, and headed up the Community Emergency Services, the church's ministry to inner-city poor.
Gail's parents were introduced to Ten Mile Lake by Gertrude and Dr. Allrich Hertzman in 1940, when the Idstrom family was living at Ah-guah-ching. They bought their own cabin in 1943, in Fernhurst, on the South Shore. In the Ten Mile Lake history book, Gail describes the many summers she spent at the Lake as a child and later with her own children. It was clearly a place she loved and thought of as home.
(Information for this article was taken from articles in the Minneapolis Star Tribune, including "Gail Dahlstrom, volunteer, 'just gave and gave'", by Tim Harlow, January 29, 2010; and from Ten Mile Lake History, 200 Years.)

Laura Christensen Dailey, 97, died Jan. 1, 2010, at Green Hills Health Care Center in Ames, IA. She was born Sept. 9, 1913, in Urbana, Ill., but grew up on a farm in Story County, the daughter of Verna (Johnson) and Nels Christensen.
She graduated from Ames High School and from Iowa State University. She was a member of several honorary societies and received her degree as an honor student in home economics journalism. Following graduation, she served for several years as a reporter for the woman's page of the Washington, D.C., Times Herald.
In 1938, she was married to William Dailey in Ames, and the couple spent the first 10 years of their married life on a farm near Roland, moving to Ames in 1950. From 1953 until she retired in 1980, she was employed by the ISU Alumni Association and the Development Office (where she worked for Bob Crom, who was the Director of the Alumni Association). For 27 years, she earned the affection and admiration of alumni around the world who regarded her not only as a fine editor, knowledgeable speaker, ombudsman and unofficial alumni archivist, but as a personal friend. For several years, she served as editor of the Iowa State Alumnus and at the time of her retirement was assistant to the director of Alumni Affairs. She was well known as the author of the book, "Green Hills-A Pictorial History of Iowa State." In 1980, she was recipient of the Alumni Association Distinguished Service Award. She truly expressed the great spirit of Iowa State.
Laura's parents first came to Ten Mile Lake as friends of the Adams family, at Camp Iowa on the North Shore, in the 1930s, when Laura was working in DC. She did not come until 1946, when she came with her husband and first child to stay with her family, the Christensens, at the Camp. After many years the Jensen family bought the Camp and sold half of it to the Christensen family members. Laura's story in the Ten Mile Lake history includes many wonderful tales of other Lake families, fishing, skunks, and life at the Lake.
She was a member of First United Methodist Church of Ames. She was preceded in death by her husband in 1978, and by her son, William Dailey Jr., in 2007. She is survived by daughters Susan Donaldson (Larry), of Nevada, and Christie Dailey of Chicago; granddaughters Sarah Dailey of Madison, Wis., and Amy Williams (Clayton) of New Orleans; great-grandchildren Kyle Dailey, Barrett Williams and Hudson Williams; sisters Betty Christensen and Mary Lou Nissley, and a brother, Andy Christensen.
A service was held on Tuesday, January 5, 2010 at First United Methodist Church, Ames.
(Information from the Ames Tribune, and Ten Mile Lake History, 200 Years.)