Remembering our Ten Mile Lake Friends...2009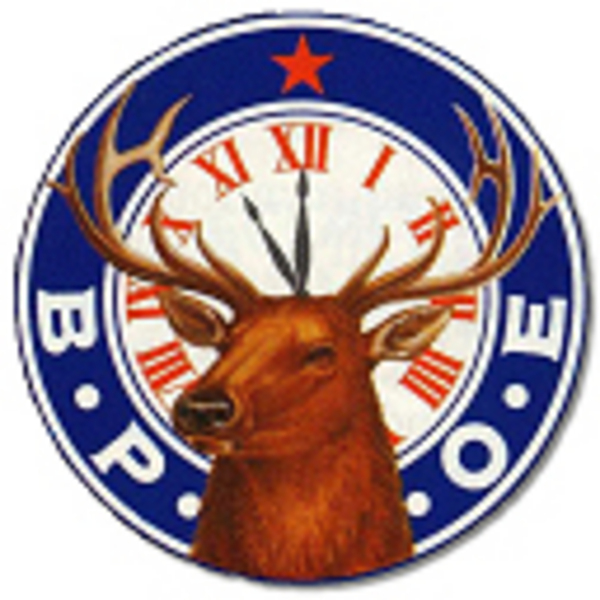 On December 25, 2009, Frank Fredrick Sunstrom, 98, passed away at the Evangelical Free Church Home in Boone, Iowa. A memorial service was held on December 31 at the Augustana Lutheran Church in Boone. Frank was preceded in death by his wife Esther, his parents Frank and Anna Sunstrom, sister Francis (Russell) Mackey, and brothers Charles and James Sunstrom. He is survived by his children Lynn (John) Johnson and Jon (Deb) Sunstrom both of Boone, and grandchildren Jeff Johnson of Seattle WA, Joe Johnson, Anna Sunstrom and Wil Sunstrom, all of Boone, IA.and a great granddaughter Dory.
Born in Boone on August 2, 1911, to Frank W. and Anna (Olson) Sunstrom, Sank graduated from Boone High School in 1929, Boone Junior College in 1932 and the University of Iowa College of Dentistry in 1940. Dr. Sunstrom then returned to his hometown where he established his dental practice. In 1941 he enlisted in the Navy, where he served as a dental officer. On December 9, 1943 he married Esther Goodman, and they resided in the San Diego area until his discharge from active duty at the end of WWII. Frank and Esther then returned to Boone where he continued serving in the Naval Reserves until 1972 and in his dental practice until retiring in 1981.
A lifelong member of Augustana Lutheran Church, Sank was also active in Kiwanis, the Iowa Dental Association, American Legion, and the Elks Club. An avid Hawkeye fan, he also enjoyed golf, hunting, fishing and time spent with his family on Ten Mile Lake in Minnesota. His summer visits there began on Boone Point with his parents and siblings in the early 1920's and continued with his own family until his last visit to the cabin on Lower 10 Mile for his 92nd birthday. His love of photography left a documentation of many wonderful memories.
Joseph R. "Joe" Enos, age 69, of Hackensack, formerly of Maple Plain/Delano, died suddenly Wednesday, Dec. 23, 2009, of brain cancer, at home with his family by his side.
He was born Sept. 10, 1940, to Joseph R. and Lucene (Johnson) Enos in Delano.
Joe worked as an electrician and was a member of IBEW 292. He was a hard-working family man and loved the outdoors, woods and the cabin. Joe and his family enjoyed their cabin on Ten Mile Lake for 40 years. Upon his retirement, in 2005, Joe and Lorraine built a year round home on the site of their cabin and permanently moved to Ten Mile Lake where deer hunting, fishing and long drives in the woods were his favorite pastimes.
Joe was preceded in death by an infant son, David; and a brother-in-law, Bob McDonald. He is survived by his high school sweetheart and wife of more than 49 years, Lorraine; children and spouses Theresa Enos and Brian Love, Joseph Enos and special friend Lida, Jenifer Enos and special friend Dan, Marie and Troy LaFromboise, and Robert Enos and special friend Kristine; 10 grandchildren and one great-granddaughter. Joe is further survived by siblings Karen McDonald, Camille Julin, Signa Enos, Nola and Phil Hals, Jerry and Cheryl Enos and Linda Herz; special dog Daisy; as well as many nieces, nephews, cousins, and friends.
(Information provided by Lorraine Enos and Marie LaFromboise.)
Vivian E. Fjelstad, 85, of Woodbury, Minn., and a summer resident on Ten Mile Lake near Hackensack, Minn., died Friday, Dec. 4, 2009.
She graduated in 1946 from Concordia College in Moorhead, Minn., where she majored in home economics and biology. She retired from teaching in 1952 to raise a family. She is survived by Luther, her loving husband of 61 years; one son, Mark, of Nerstrand; one daughter, Margo (Brian), Egerman of Roseville; two sisters, Mil Johnson and Grace (Jim) Jacobs; two sisters-in-law, Maxine Thorkelson and Margaret Fjelstad; and many other loving relatives and friends.
She was preceded in death by her brother, Willmar Thorkelson. She was very active in Women of the ELCA (WELCA; formerly known as ALCW). She held various local and national offices and attended many national ALCW Conventions.
She valued her friends who were fellow members of the Martha Circle. She enjoyed bridge, travel, reading, family gatherings and sunsets at beautiful Ten Mile Lake. The couple previously lived in Henning, Grand Forks, Grand Meadow, Emmons, Wells, New Ulm and in Woodbury since 1971.
The Fjelstad family history describes the many ways they appreciated and enjoyed Ten Mile Lake and its setting – except for fishing. On that subject, they claimed to be "the fishes' best friends." They preferred "watching the ducks, loons, and eagles."
A funeral service was held December 9, 2010 at Lutheran Church of Peace in Maplewood, MN.
(Information from the Ames Tribune and Ten Mile Lake History, 200 Years.)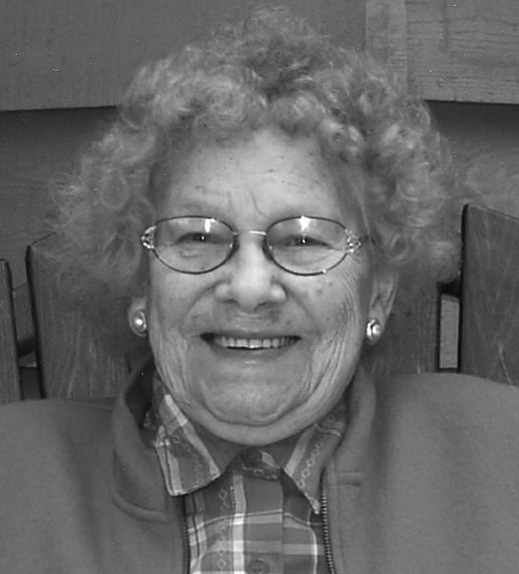 Mable E. Buchholz Lamont was born on Feb. 17, 1913 in Nashua, Iowa and passed away in Minneapolis on Oct. 21, 2009. She grew up in St. Paul and graduated from Mechanic Arts High School and Globe Business College. Mable lived in North St, Paul for over twenty years. She was involved with the St. Croix Valley Girl Scouts and a long time active member of North Presbyterian Church.
She was a 50 year member of the Eastern Star. She was an avid bridge player and volunteer at the Crystal Senior Center. She was preceded in death by her husband of 47 years, Angus Lamont, as well as three sisters and four brothers. She is survived by her son, Gary (Delores) of Yellow Springs, Ohio; and daughter, Patricia (James) Ripken, of New Brighton and Ten Mile Lake; five grandchildren, eleven great grandchildren, and many friends.
Mable and Angus followed their daughter to Ten Mile Lake and finally in the 60's bought a cabin on the southwest shore. They enjoyed many years at the cabin and loved fishing, swimming and looking at the lake while playing cribbage. In the summer they enjoyed picking blueberries and chokecherries which the family enjoyed eating. After selling their cabin in 1982-3 (to the Twetten family,who still own it) Mable came to the lake every summer with her daughter's family. She donated her body to the University of Minnesota anatomy research program.
(Information provided by Pat Ripken.)
<![if !vml]>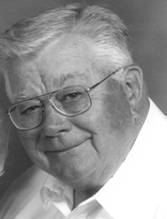 <![endif]>Alden Irving Skreen, age 85, of Long Lake MN passed away October 15, 2009. He grew up in North Minneapolis. In 1942, he joined the Navy and served until 1945, through World War II. While he was in the Navy, he achieved the rank of 3rd Class Petty Officer (Coxswain) and earned medals for good conduct, Pacific Theater, and one star. After he got out of the service, he dated, and later married, Bette Anne Ye, of Bryn Mawr, (Minneapolis) MN. They were married for 63 years.
In Long Lake they raised four boys. Alden worked at Northwestern Bell Telephone for 37 years. He was a member of the Orono Lions' Club for 38 years, serving as president from 1976 to 1977. In 2008, he was honored as Long Lake Man of the Year, along with his long-time friend Tom Furnham.
Alden loved spending time with his family at Ten Mile Lake in Hackensack, which he had been doing for 60 years.
Alden was a faithful and fun-loving husband, father, grandfather, great-grandfather, brother, uncle and friend. His sense of humor was recognized and enjoyed by all. He was generous and loving to his family and friends.
Alden is survived by his wife, Bette; sons Fred (Terry), Dale, Tom and Tim; six grandchildren; six great-grandchildren; and many other family members and friends. A funeral service took place on October 20, 2009 at Messiah Methodist Church in Plymouth, MN. Interment was at Fort Snelling, with full military honors.
(Information provided by the Skreen family.)
A celebration Mass for Joanne Piazza, longtime teacher in the Elk Grove Unified School District, Elk Grove, Calif., was held Thursday, October 1, 2009. She died September 27, 2009, following a long struggle with leiomyosarcoma. She was 49.
She was born July 7, 1960, in Austin, MN, and graduated from Austin High School. Joanne spent her summers with her family and many friends on Ten Mile Lake in Hackensack, MN. She loved the lake and sailing, and birch trees became her favorite. In 1988 she graduated from California State University, San Bernardino, with a liberal studies degree and a teaching credential.
In 1989 she began her teaching career with the Elk Grove District at Isabelle Jackson Elementary School and stayed there for the next 20 years, teaching kindergarten, second-, third- and fourth-grades. "Her warm and caring personality was a benefit to all, including all of the children whose lives she touched," said Joe Way, the principal who hired her.
Current Jackson principal Martin Fine said, "Joanne has dedicated the last 20 years to the students and community of Isabelle Jackson … She had a unique way about her that shed constant energy and joy to those around her. In our most stressful days at school, she was always first to remind us that they are just kids, which would always seem to level us so we could get back to what she and the rest of us love … having fun and educating children."
Friend Karen Mayo said that "to know Joanne was to know grace and peace," and friend Lisa Lent's comment was that "Joanne's passion for life, for living and for love was always present in her actions. What a beautiful gift to the world and her family."
Although diagnosed with leiomyosarcoma in May 2006, "Joanne was an inspiration for the elegance with which she demonstrated a will to live with enthusiasm," her family said. "She had a CaringBridge.org Web site that had over 21,000 hits of family and friends who not only followed but participated in her experiences of triumph and pain."
Just before taking up her teaching career, she married Joseph Piazza Aug. 5, 1989, school administrator for the Folsom Cordova Unified School District. He survives her, as do her children, Chris Kelly of New York City, Janelle Kelly of Elk Grove and Katie Piazza, attending Sonoma State Univ.
She was the daughter of Jimmy and Karen Kellogg of Walker, MN; and sister of Jeff (Kristi) Kellogg and two children of Nashville, TN., David (Jamie) Kellogg and three children of Walker, Minn., and Dan (Beth) Kellogg and three children of Wadena, Minn.
(Information from the Ten Mile Lake Association Spring 2010 Newsletter)
On October 1, 2009, Esther Sunstrom passed away peacefully in her sleep at the Evangelical Free Church Home where she and her husband Frank had resided for the past five years. Esther Lucille Goodman was born in Colfax, Iowa on October 31, 1914, to Oscar and Ellen (Larson) Goodman. Raised in Madrid, Esther graduated from Madrid High School, and then attended the University of Iowa and the University of Colorado in Boulder, CO. She taught in rural and consolidated schools in Boone County and eventually served as Deputy County Superintendent of Schools for the ninety-nine country schools in Boone County.
On December 9, 1943, she married Dr. Frank F. Sunstrom, a Boone native. Following their marriage, they lived three years in the Oceanside, California area during Frank's tour of duty as a Naval dentist. Following World War II, they returned to Boone where Dr. Sunstrom practiced dentistry for the next 42 years. They raised two children, Lynn and Jon.
Esther served on the Women's Auxiliary to the Iowa State Dental Association for six years, serving in all offices and finally as State president. She also served as International Chairman of Dental Health and on the Council for the Madrid Home. A member of the Augustana Lutheran Church, Esther was active in guild work and Sewing Club. A life-long learner, Esther was a sixty-one year member of Chapter DD, PEO, a member of Lowell Study Club and Nathan Boone Questers, and served as a guide at the Mamie Eisenhower birthplace. An avid reader, she also loved to knit, play bridge, golf, follow the Iowa Hawkeyes, and travel with her husband. She most enjoyed spending time with her family, especially at their cabin on Ten Mile Lake.
Preceding Esther into eternal life are her parents, Oscar and Ellen Goodman; her brother, Otto (Mary) Goodman; her sister Anna (Tali) Jones, and her twin sister, Edith (John) Turner. She was survived by her husband, Frank Sunstrom; daughter and son-in-law Lynn and John Johnson of Boone; son and daughter-in-law Dr.Jon and Deborah Sunstrom of Boone; grandchildren, Jeff Johnson of Seattle Washington, Joe Johnson; of Boone, Anna Sunstrom and Wil Sunstrom, both of Boone; great-granddaughter Dory; nephew J.D. Turner of Savannah, GA; and niece Audrey Mills of Grinnell.
Memorials may be directed to the Augustana Lutheran Church; the American Cancer Society; or PEO Foundation, PEO Executive Office, 1700 Grand Avenue, Des Moines, IA 50312-2899.
(Information from the Des Moines Register, October 4, 2009, provided by Jack Adams.)
Amanda Jean Brosius, 85, of Ames IA, died Tuesday, Sept. 22, 2009, at Green Hills Health Care Center in Ames. Services were held at Ames First United Methodist Church. She was born July 24, 1924, in Ames, to Nels and Verna (Johnson) Christensen. She attended North Grant Consolidated School, and graduated from Ames High School in 1942. She earned a degree in math and science education from Iowa State College in 1946, and taught school in Randall and Marshalltown.
Amanda married Frederick Brosius Sept. 22, 1951. (She died on their 58th anniversary.) She enjoyed playing bridge. Doing crossword puzzles and the color blue were her favorites. She also enjoyed sewing, knitting, reading, dancing and church activities. She loved to bake pies and cakes for her family. She and Fred traveled all over the country, and lived in England for several years.
Survivors included her husband, Fred, of Ames; children, Andy (Debbie) Brosius, of Ida Grove, and Martha (Shukri) Dalloul, of Chattanooga, Tenn.; grandchildren, Eric and Carly Brosius; and siblings, Laura Dailey, of Ames, Betty Christensen, of Nevada, Lou Nissly, of Iowa Falls, and Andy Christensen, of Peoria, Ill.
Memorials may be given to American Parkinson's Disease Association (APDA) Iowa Chapter, PO Box 507, Waukee, IA, 50263 (515-993-5056), or to a charity of the donor's choice.
(Information provided by Bob Crom, from the Ames Tribune of Thursday, 24 September 2009.)
<![if !vml]><![endif]>Pernina "Nina" Claire Burke
Pernina "Nina" Claire Burke, 53, died Sunday, August 30, 2009, at her home along the Boy River near Hackensack, with her beloved husband Arlen a her side, after losing a valiant battle against an aggressive cancer.

A memorial service to celebrate Nina's life was held Saturday at Hope Lutheran Church in Walker.

Nina was born August 8, 1956, in St. Cloud, MN to Edward L. and Pernina (Oliver) Burke. In the Walker-Hackensack area she was known not only for her participation in everything musical but also for her beautiful smile and her willingness to help out where needed. Her musical career began at age 9, playing the organ at St. Cloud Cathedral, and grew to include a European tour with the St. Cloud State University Jazz Band during her college days. As an accompanist, piano teacher, piano tuner, musical director for school plays and community productions, solo entertainer or as part of a dance combo, her life was music and sharing the joy of music.

She is survived by her husband, Arlen Damlo, and her mother, Pernina Burke, both of Hackensack; two sisters, Marianne (Koko) Burke of Croake, PA, and Peggy Burke of New Hope; three brothers, Perry (Juliana) of St. Louis, MO, Michael of Houston, TX, and Patrick of St. Cloud; a host of nieces, nephews and cousins; and her six beloved cats. She was preceded in death by her father, Edward L. Burke.

(Information from the Walker Pilot-Independent, September 2, 2009.)

Robert Humphrey Zalk, age 64 of Edina died on August 3, 2009 after a long illness. He was born in Albert Lea, Minnesota on December 1, 1944. Bob graduated from Carleton College in 1966 and the University of Minnesota Law School in 1969 where he was a member of the Law Review. He and his wife Ann Lee were married for 36 years. They had two daughters, Amy and Jenna. They spent many wonderful summers together at Ten Mile Lake. Bob was deeply devoted to both his immediate and large extended family, as well as many dear friends.

After starting out in corporate and general law, Bob became a partner specializing in family law at Fredrickson & Byron, P.A., from 1984 to 1994; and owned the law firms, Zalk & Eayrs, P.A. and Zalk & Bryant, P.A. from 1994 to 2006. Most recently he served as a mediator, evaluator and arbitrator for Dispute Resolution Services in Minneapolis, Minnesota. He was the past president (2000-2001) of the Minnesota Chapter of the American Academy of Matrimonial Lawyers and a member of the Board of Governors for the national organization. Recognized for his genteel demeanor and tactful negotiation skills, Bob earned the respect of many clients and colleagues and in 2006 he received the Civility and Professionalism Award from the Family Law Section of the Hennepin County Bar Association.

Bob's faith and spiritual life were extremely important to him and influenced his daily decisions in work, leisure and family. He was active in the ecumenical Christian movement, Cursillo, serving on many weekend retreats in churches and also serving on the organization's (Unidos en Cristo) governing board.

Bob's wife, Ann Lee Anderson Zalk, died in November of 2005. Ann Lee began coming to Ten Mile Lake with her parents Helen and David Anderson in 1950. Jenna Berendzen and Amy Larson continue coming to Ten Mile with their families and friends.

(Information provided by Jane Greco)
Georgena "Jean" Brooks
Georgena "Jean" Brooks celebrated her 97th birthday on June 21st, and passed away June 29th, at the Good Samaritan Home in Pine River. Mrs. Brooks cleaned cabins on TML probably beginning in the 50s. She worked together with her husband Bob opening and closing cabins. Mr. Brooks passed away many years ago. He did the outside work including tree cutting and putting in boat lifts by himself, though he had one are weakened by polio. Jerry Brooks, their son, took care of gardens and flowers.
Mrs. Brooks was not only a cleaning lady but a wonderful friend to those who lived on the northwest shore of TML. One owner noted that "she came with the cabin."
TML friends of Jean Brooks may want to remember her with a menorial gift. Memorials may be directed to daughter Roberta Armstrong, 4714 60th Street, NW, Walker MN 56484-2055, or to TML Association.
(Information provided by Wilma Kay Hagan.)
<![if !vml]>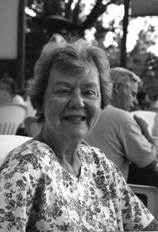 <![endif]>Martha Hamilton Dickey, 78, died on May 29, 2009 in Denver, Colorado. Marty and her family first came to Ten Mile Lake in 1936, staying at DeLury's Resort on the north shore. In 1952, she graduated from the University of Nebraska at Lincoln with a major in history. After college, Marty moved to Denver where she met her husband, Amos Dickey. They were married in 1966 and had 20 wonderful years together before Amos' death.
Ten Mile Lake has always held a very special place in Marty's heart. She loved the water, the beach, and, of course, the dock, where she would sit in the sun, visit and read. She was affectionately called the "peanut lady" by all the children since she always had a bag of peanuts in her beach bag to share with everyone. For the past 20 years, Marty was our official boat counter for the annual North Shore 4th of July Boat Parade.
Marty loved spending time with her family at Ten Mile, her brothers, Cliff and Bob, her sisters-in-law, Yvonne and Marn, and all of her nieces, nephews, great nieces and nephews and many, many friends she made over the years. A special remembrance gathering was held in Marty's honor on the dock on July 12th. Memorials preferred to the Ten Mile Lake Association.
(Information provided by Marty's niece Deb Hamilton)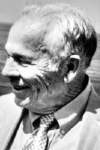 DONALD REED PRIOR, 82, passed away Tuesday, May 12, 2009, from complications from Alzheimer's disease. He was born in Des Moines, Iowa, where he lived most of his life. Don and his wife, Barbara, enjoyed may happy summers at their place on Kenfield Bay.
Don was a teacher at Roosevelt High School in Des Moines and coached football for 25 years. Don had the honor of winning more football games at a Des Moines city school than any other coach, was named a member of the football coaches' hall of fame, and was named the Des Moines Register football coach of the year in 1958.
Don is survived by his wife, three children and four grandchildren.
(Information from the Des Moines Register, 5/13/2009)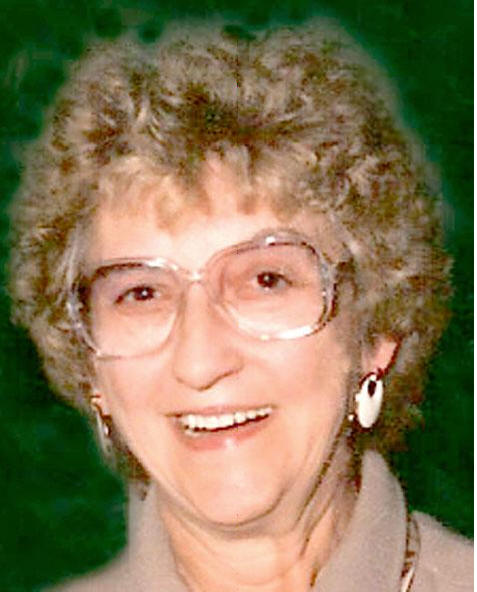 Mildred "Millie" May Borchert, 71, of Hackensack, MN, died Sunday, March 8, 2009, at her home. Funeral services were held March 13 at Hope Lutheran Church in Walker with interment at the Minnesota State Veterans Cemetery, Little Falls, Minn.
She was born Nov. 19, 1937, in Nashua, Iowa, to Martin and Bessie (Dietz) Runyan. As a young girl, she moved with her family to Walker where she attended school and graduated from Walker High School in 1956. She married Floyd Borchert May 15, 1958, in Geneva, Ill., and they lived in the Walker-Hackensack area until the time of her death. Through the years she had a variety of jobs including working for the U.S. Post Office, the telephone office, and the Sheriff's Office, and was owner of Northern Master Builders; she also did industrial cleaning for several businesses.
As well as raising her family, she was always very active in the community. She was a lifetime member of the Walker American Legion, the VFW and NRA. She also played on a winning softball team and was a member of the Turtle Lake Terrors Snowmobile Club.
Having been born on the farm, she loved animals, feeding the birds and hunting. She also had an artistic side, was a talented free-hand artist, photographer and enjoyed music and dancing. She had a hat for every occasion, and seemed to be the lucky one if there was something to win. She will be remembered as "the life of the party" and the one who energized others. She lived well and loved deeply. Her presence will be missed by all who knew her.
She is survived by her husband, Floyd; two sons, Melvin (Patti) and Ronald; "the other oldest son," Robert Winkler; one daughter, Doris Foster; seven grandchildren; two sisters, Margie "Sammie" Gardner and Mary (Gene) Pleiman; two brothers, Marvin (Mary) Runyan and Charlie (Pam) Runyan; and 14 nieces and nephews.
She was preceded in death by her parents.
(From the Walker, MN Pilot Independent, March 18,2009.)
<![if !vml]>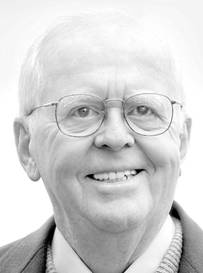 <![endif]>
Walter J. "Red" Kane, 82, of Sartell and Hackensack, MN., and formerly of Dubuque, Iowa, died Tuesday, February 10, 2009, in Peoria, AZ., from complications following an automobile accident.
He was born July 11, 1926, to Eldon and Marcella (O'Brien) Kane in Placid, Iowa. He was educated at St. Columbkille's Elementary and High School in Dubuque, where he was senior class president.
In 1944, he enlisted in the U.S. Navy and was honorably discharged in 1946 as an EMT3/c after serving on the destroyer U.S.S. Fechteler. He then attended Loras College. He was employed at John Deere, Dubuque, in production control for two years before joining Prudential Insurance Co., where he worked for 14 years as an agent and sales manager. During that time he held various offices in the Life Underwriters Association and taught several Life Underwriters Training Council courses. He spent 11 years in Omaha, NE., as training consultant and district manager. He was appointed manager for field training in 1973 for Prudential's nine-state north-central operations in Minneapolis. He retired in April, 1984, as director for advanced marketing and field training for the north central region.
He married his high school sweetheart, JoAnn (Joke) Neenan, Aug. 28, 1948 at St. Columbkille's Church. They recently celebrated their 60th anniversary.
He was a president of the St. Columbkille's Holy Name Society and the St. Columbkille's Alumni Association; was active in the parishes of St. Pius X in Omaha, NE., St. Edward's in Bloomington, MN., Sacred Heart in Hackensack, MN., St. Joachim and St. Anne in Sun City, AZ., and St. Francis Xavier in Sartell, MN.
Since retiring, he served as president of the volunteer association at the Deep Portage Conservation Reserve in Hackensack and was active in the Hackensack Senior Citizen's Club including fundraising to build the Senior Center. He was a longtime member of church choirs at St. Edward's and Sacred Heart churches. He sang with groups in performances of "The Messiah," "The Ballad of Lucette," and "The Bad Habits" in Hackensack and Walker.
He was a member of Hackensack American Legion Post 202, Hackensack Lions, Izaak Walton League, Ridgewood Golf Club and Senior League, Ten Mile Lake Association and its Board of Directors and the Board of the Homeowner's Association of Casa del Sol Resort West in Peoria, AZ.
He is survived by his wife, JoAnn, of Sartell; two daughters, Judy (Tom) Wyne of St. Cloud and Jackie (Paul) Ottoson of Chanhassen; three sons, Dennis (Jan) of Champaign, IL., David (Joann) of Hopkins and Doug (Gail) of Buffalo; 14 grandchildren; and two sisters, Benita (Curt) Kirschbaum and Carol Kane, both of Bloomington, Minn. He was preceded in death by his parents; one brother Richard (Ruth); and one sister, Irene (Donald) Breitbach.
He enjoyed the many gatherings and celebrations of family and friends and very much appreciated the extensive care provided to him by many dedicated medical professionals and his loving family, especially in his later years.
Memorials may be given to the Hackensack Senior Citizens Club, 213 1st St. S, Hackensack, MN 56452 and the Hackensack Area Fire & Rescue, 231 First St. N., Hackensack, MN.
(Information from the Walker Pilot-Independent, February 18, 2009.)