Remembering our Ten Mile Lake Friends...2006
Raymond Wesley Benson, 84, of Walker, Minn., died Saturday, Oct. 14, 2006, at Woodrest Health Care Center in Walker.
He was born Aug. 7, 1922, at Emmons, Iowa, to Louis and Olga (Haugen) Benson and moved as an infant with his family to Glasgow, Mont.
He entered the U.S. Army in 1942 and served in the European Theater of World War II until 1945. After being discharged from military service, he farmed in the Oakland area in southern Minnesota and also worked at George A. Hormel Co. until 1982. In 1985, he moved to a home on Ten Mile Lake that he had bought in 1974.
He is survived by his wife, Ruth; one son, Douglas; two daughters, Jeanne Buss and Jayne (Steve) Sigurdson; two stepsons, Mark (Monica) Farnsworth and Dan (Karen) Farnsworth; three brothers, Paul (Pat), Carl and John (Barb); and several grandchildren, nieces and nephews.
He was preceded in death by his parents; his first wife, Elaine; one son, Richard; and one brother, Ernie.
Funeral services were held on October 26, 2006 at Hope Lutheran Church in Walker, with the Rev. Mark Olson officiating.
(Information was taken from the Walker Pilot Independent on October 18.)
Ivis Edrea (Julien) Abraham was born on December 4, 1927 to Ida and Joe Julien on her family farm home in Dovray, MN. Ivy was a quick study and skipped two years of country school to start Mankato Teachers college at the age of sixteen. She entered a devoted career of teaching high school Math and Chemistry from 1950 to 1981. She had a powerful impact on the lives and careers of her students and was respected and loved as a teacher, colleague, and friend in the many communities where she taught including Hanska, Madelia, and Truman.
Ivy met her lifelong love, Arlo, at college, and they were married at Rice Lake Lutheran Church in 1951. Soon thereafter they started a family and began their busy lives teaching in the winter and running a family resort-camp-ground at Ten Mile Lake in the summers. Ivy could be found cleaning cabins and shower houses, bailing boats, washing loads of sheets, and baking homemade chocolate cake for their many guests. All the while you could hear her humming everywhere she went. In her spare time she loved to pick raspberries and choke-cherries, and made the most wonderful jams and jellies. Ivy was an endless powerhouse of energy.
In 1981 Arlo and Ivy retired to Florida part time, but enjoyed traveling to Mexico, Alaska, Norway, and the Amazon, and once took a road trip touring the USA.
Ivy loved to sew, cook, sing, travel, walk on the beach, and most of all, to laugh. She was active in her community: teaching school, leading Girl Scouts, and teaching Bible school. She was always involved in her church circle and Bible study. Ivy will be remembered as a kind, compassionate, loving mother and a devoted wife who walked in the light of her faith.
Ivy fought a battle with Alzheimer's disease for fifteen years. During those years Arlo stayed by her side until his death in 2005. In spite of her illness she remained pleasant and was an inspiration to us all because of her gentle, peaceful spirit.
Ivy died on October 7, 2006 at her home in Naples, FL with her family at her side. Survivors include daughters Kim (Robert) Moe and Karla (Craig) Seibert, all of Bonita Springs, FL; son Kraig, of Naples, FL; sister Jordis Jans of Westbrook; brothers-in-law Oren Abraham of Naples, FL and Lynn Abraham and wife Pat of Hackensack, MN; four nieces and one nephew; and loving and dedicated caretakers Del, Darla, and Nichole. Ivis was preceded in death by her parents, husband Arlo, and infant brother Orlin.
(Information provided by Kim Abraham Moe)
Gary Marchwick, 64, of Gilbert, MN, and formerly of Hackensack, MN., died Monday, September 4, 2006, with family members at his side.
Gary was born October 13, 1941, in Blooming Prairie, MN, to John J. and Marion (Trotman) Marchwick. He attended high school in Austin, and then attended St. Cloud State University in St. Cloud and Elmhurst College in Elmhurst, IL. He served his country in the U.S. Army's 82nd Airborne Division. He was member of the George and Mark Klobuchar VFW Post 4456 of Gilbert, and American Legion Post 202 and Sons of the American Legion, both of Hackensack.
Gary was first employed by Sherwin Williams and the Glidden Corporation, and then by the Ferro Corporation, where he held a number of positions in management and sales, including special assignments to Japan and China.
Gary retired to Ten Mile Lake, where he liked to fish and to enjoy the outdoors. He was a member of the Association and served on the Fisheries Committee. He was a member of the Virginia Rifle Club and the National Rifle Association. A few years ago, he moved to Gilbert, where he fought a courageous battle with throat cancer.
He was preceded in death by his wife, Leatha Gray Marchwick, and his parents.
A memorial mass was held September 9 at Sacred Heart Catholic Church In Hackensack, with the Rev. Father Fred Method as celebrant. Interment was at Hillcrest Cemetery with military honors by American Legion Post 202 of Hackensack.
(Information was taken from the Walker Pilot Independent, September 13, 2006.)
10/22/1923 - 8/12/2006. Richard W. Grant was born October 22, 1923 on the family farm near Rockwell City, Iowa. He was the son of Lloyd A. and Jeannette (Medd) Grant. He grew up in Rockwell City and graduated from Rockwell City High School in 1941. He was in the V12 program at Iowa State College and graduated with a degree in Electrical Engineering in 1947. He served in the U.S. Navy during World War II in the Philippines and was honorably discharged. At Iowa State College, he was a member of the Alpha Tau Omega and met his wife, Jeane E. Gross. They were married in Des Moines, Iowa on December 29, 1946. To this union four daughters were born, Jeri, Carol, Jo, and Nancy. In 1952, Dick and family moved from Omaha, Nebraska to Rock Rapids, Iowa. Dick and John DeWild established the partnership of DeWild and Grant, Consulting Engineers. He served as president of DGR from 1971 until retirement in 1983.
Highlights of his career include serving as advisor and manager of the An Giang Rural Electrical Cooperate in Long Xuyen Province, Vietnam (1966) as part of the United States Aid Mission to Vietnam. He also designed the L&O Power Cooperative power transmission system.
Dick was a long time member of the United Methodist Church of Rock Rapids. He was a 50+-year member of the Masonic Lodge. Other member-ships include with the Abu Bekr Shrine, VFW Post 6960, American Legion and numerous community and professional boards and commissions.
His family remembers how Dick shared his joy and pride in his children and grandchildren. Even though he was a man of few words, we all knew of his love. He possessed a great eye for detail, always measured twice and cut once. His family recalls his brilliant mind and love for New York Times crossword puzzles. His second career included golfing, fishing, and spending time with his family. He was often seen traveling between his summer home at TML, the house in Rock Rapids, Iowa, and winters in Orange Beach, Alabama.
He is survived by his four daughters, Jeri Matzen of St. Louis, MO, Carol (Dennis) Groenenboom of Naperville, IL, Jo (Bob) Elliott of San Diego, CA, and Nancy (Ron) Weathers of Coralville, IA, eight grandchildren - Melissa (Matt) Brookshier, Tom (Erika) Matzen, Jill Groenenboom, Jeff (Tiffany) Groenenboom, Grant Elliott, Jessica Elliott, Erin Weathers, and Jaycie Weathers, and one great grandson, Brayden Hogan Groenenboom. He is also survived by his sister, Janice (Ron) Crawford of Washington, IA and brother L. Dean (Shirley) Grant of Rockwell City, IA and numerous cousins, nieces and nephews. Mr. Grant was preceded in death by his wife Jeane Gross Grant, parents, Lloyd and Jeannette Grant, infant sister, Mavis Irene Grant, and son-in-law Jerry Matzen.
Dick Grant and wife Jeane made Ten Mile Lake their destination for family fun, fishing and relaxation for over 50 years. In the early years they rented at Woocks' or on the North Shore. In 1983 they purchased their home on Robinson's Bay. Upon his retirement, he spent time at Ten Mile Lake and was an active member of the Ten Mile Lake Association.
With four daughters, Dick knew the TML experience would be a great place to test the mettle of would be suitors. Could they bait the hook with a leech, correctly lash up a Lindy rig, tie the lure securely, solve the feared backlash, catch the walleye and fillet the walleye - and do it better than he had taught his four daughters?
Fishing was Dick's passion. In 2004, he caught his personal best walleye, at 9 lbs. 10 oz., with the entire family there to share the moment. Taking on the rolling fairways and interesting greens of Tianna offered a lot of pleasure. Many summer days were spent enjoying the company of college friends, Dale and Ginny Moll, as well as other neighbors and friends. Dick enjoyed watching birds at his feeder and engineering ways to keep things secure when bears were doing what came naturally. Upgrading Highway 71 was very important to Dick and he spent many hours on the effort.
Ten Mile represented the best of times for Dick and his family. Whether it is a grandchild's birthday or, as most recently, a wedding, his family will miss him dearly but we are comforted by the fact that every time we visit Ten Mile we are a little closer to heaven on earth with Dick and Jeane but a memory away.
(Information on Dick Grant was provided by his daughter, Carol Groenenboom.)
Richard L. "Dick" Forsyth, 72, of Waterloo, Iowa, died July 15, 2006 in the emergency room at Covenant Medical Center. He was born December 28, 1933, in Buchanan County, Iowa, son of Harley and Genevieve Comfort Forsyth. He married Marlene Kalenske on June 21, 1952, In Jesup, Iowa.
Mr. Forsyth was employed by Rath Packing Company for 34 years, and then worked at Lewis Systems, retiring in 1997.
Survivors include his wife; a son, Rick (Barb) of Dunkerton, Iowa; two daughters, Cindy (Bonnie Sessler) Forsyth, of Janesville and Mary (Mark) Carter of Avinger, Texas; one brother, Larry Forsyth of Waterloo, four grandchildren, Aaron, Chris, Bethany, and Rebecca; and a great grandson, Ethan.
Richard was preceded in death by his father, and one brother, Fred Forsyth. A funeral service was held July 19, 2006, in Garden View Chapel in Waterloo.
The program for Dick Forsyth's funeral service included the following poem:
FISHERMAN'S PRAYER

I pray that I may live to fish . . . .
Until my dying day.
And when it comes to my last cast,
I then most humbly pray:
When in the Lord's great landing net
And peacefully asleep,
That in his mercy I be judged
Big enough to keep.
(Information on Dick Forsyth was provided by Marline Forsyth. Richard's wife.)
Pauly, Willard H. "Dutch" Age 90, lifetime resident of Chanhassen and longtime summer resident of Ten Mile Lake, Hackensack, MN, died on May 8th, 2006.
Lifetime member of St. Hubert Catholic Church and longtime member of the Chanhassen American Legion and the Knights of Columbus. Former owner of Pauly's General Store (grocery and hardware) and 35 year retired Chanhassen Postmaster.
Dutch enjoyed his many summers, friends, and memories at 10 Mile Lake. Preceded in death by wife, Kathryn "Kay", brother, Fritz Pauly, and sister, Clarice Coulter. Survived by children, Connie (David) Goetze of Baxter, Steven (Dorothy "Dolly") Pauly of Hackensack, Tom (Lynn) Pauly of Chanhassen, and Mary (Duane) Goetze of Carver, 12 grandchildren, 8 great-grandchildren, and many nieces and nephews.
(Information taken from the Minneapolis Star-Tribune, 5/9/2006.)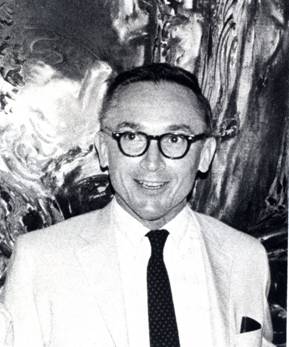 Edward Robinson, aged 84, died of cancer February 8, 2006 , at the Wilson Health Care Center of Asbury Methodist Village, in Gaithersburg , MD. He and his family lived for many years in Bethesda , MD , before moving to Darnestown , MD in 1992.
Eddie was born on December 11, 1921 , in Chicago , IL , and grew up in Ames , Iowa . His mother died when he was young, and he was raised by his mother's sister. They first came to Ten Mile when he was thirteen, along with other families from Ames , and spent summers here until he went into the Navy in World War II. At the lake he became a close friend of Dick Garbisch, and George (Peewee) Brandt. (He said, in an oral history interview, "If you threw a rock in the woods, you would hit a Brandt.") The boys swam, sailed, played tennis on the rudimentary Brandt court, built boats, and played penny poker at night.
He followed his friend Dick Garbisch to Carleton College . On the day after Pearl Harbor , he enlisted in the Navy, and spent most of the war on an LST in the Pacific. After the war, he got "a few more degrees" on the GI Bill, and worked in advertising (San Francisco), a rubber company (Denver) and a TV station (Ames) before joining the Foreign Service, where he worked for 30 years. His family describes him as an avid reader, an author, a storyteller, a gardener, a walker, and a loyal friend.
He was preceded in death by one son, Ben. He is survived by his wife, Mary Blair Robinson, three sons: Edward Jr. of
New York City
, Michael, of Darnestown, and Neil of San Diego. He is also survived by two sons from a previous marriage to Joanne Peterson: Rand of Tel Aviv and Shawn, of
Frederick
,
MD
, and two granddaughters.
(Information from Eddie's sons, Edward, Jr, and Neil, from a death notice in the Washington Post, and from an oral history interview conducted by Tom Cox, August 7, 2000 .)
April 21, 1948 — January 14, 2006
Katherine Stuart Martin, the daughter of Tate and Ginny Lane , grew up spending part or all of every summer at the lake, initially in the Woock cabins where several families from Austin , Minnesota first fell in love with Ten Mile in the late 1940s. As a teenager she sailed in the summer races with her sister Nancy and Ann Lee Anderson, a formidable trio who occasionally won a race, although they were more intent on having a fine time together as they navigated in the Lane family boat, 'Lively Lassies'. Great friendships were formed by the teenagers of the lake who are now at the outer edge of their fifties. They sailed, skied and sang around the campfire, and as a result, Mary Ackerman and Kath lived together when they were students at Macalester College .
Kath had a rich and delightful and contagious love with her husband Franc, whom she met nearly 35 years ago when he stopped to help her change a flat tire in San Francisco, and who called her Beauty. Their son Ben was the light of her life. He too has spent part of every summer at Ten Mile as the extended family has gathered to spend time together at our favorite place, teach the next generation to water ski, celebrate grandma Ginny's birthday and tell stories around the fire in the evening.
Writing prolifically for most of her life, Kath's work included three recent books on courage (Women of Courage, Women of Spirit, and Those Who Dare). She had a graceful, gentle, courageous walk with cancer, filled with warmth and kindness. She was absolutely present on this journey, continued to think of others and brought joy to everyone she encountered. Kath died peacefully in the arms of her husband on a Saturday morning in January at their home in Orlando , Florida .
We are grateful to all who sent warm wishes and fond memories. Kath is deeply missed by her family: Franc Sloan and Ben Martin; Tate and Ginny Lane; Karin and Ahmet Arsan (Kemal, Leyla); Nancy Mackenzie (Kate, Jeanne/Neil Goodspeed, Sibella).
Information was provided by the Lane family.
Fred Martin, of Hackensack , MN died Wednesday, January 4, 2006 at St. Joseph 's Hospital in Park Rapids, MN. He was born March18, 1928 to Victor and Mathilda (Nelson) Martin on the family farm near Hackensack , where he spent most of his life. He graduated in1946 from Hackensack High School . He helped run the family farm and also drove a school bus. He was among the first men drafted for the Korean War in 1950, and served in the U.S. Army until 1952. He graduated from North Dakota State University in 1955 with a degree in agriculture.
Fred married Willa Shonkweiler in 1983. He served on the Hiram Township Board for more than 50 years and on the Region 5 Planning Board for more than 20 years, representing Cass County Townships. He was a 53-year member of American Legion Post 202 in Hackensack , and an active member of the Hackensack Lions Club. He was also a member of Union Congregation Church in Hackensack . He loved farming, raising his dairy herd, collecting and tinkering on old farm antiques, and talking about old times.
He is survived by his daughter, Becky (Tim) Lyng; two grandsons, Ben and Dan Lyng; two sisters, Ruth Rinke and June Nygren; and numerous nieces and nephews. He was preceded in death by his parents, his wife, Willa, and his brother Vernon Martin.
A funeral service was held January 7 at Union Congregation Church in Hackensack , Pastor Michael Small officiating. Burial was at Hillcrest Cemetery in Hackensack .
Information taken from the Walker Pilot-Independent, January 11, 2006 .