Welcome to the website for the Ten Mile Lake Association. We are now connected to the Member Info Hub for membership services.
Our new membership system is now active. To pay your dues online click on the link at left, and enter your membership information. Following completion of the membership form you will be directed to the payment area. Thank you!
Anchor Progress Notes:
EXPLANATION OF FAMILY NAME – Since our memberships are based on family cabin groups, the MEMBERSHIP belongs to the Family, and each PERSON is a separate part of that membership. The payment of dues attaches to the FAMILY NAME, but the personal data – addresses, phone numbers, emails, etc attach to each individual. The way the system recognizes the INDIVIDUAL is through the email address entered. If each individual in the family group has their own email address, they will have their own profile and directory listing. If only one person in the family has an email address, all members will have to share the username and password, and have only one profile and directory listing. Example: if both husband and wife are serving on different committees, and have different email alert preferences but have only one email address, only the committees and preferences for one of them will be listed. You must have your own email address to have a separate set of preferences and committee membership listings.
You may change the way your listing appears in the Directory. When in your profile in The Anchor, go to DIRECTORY LISTING(S). Click on the pencil icon on the far right. Fill in whatever information you want to add or change. For example, I may have added your record as Smith; if you want you can change it to Mary and Howard Smith. You can also add a short description of your connection to Ten Mile Lake or the family name of your cabin in the description fields below. For example, I have added "Warren Goss cabin" to my listing. Similarly, in the MY INFO area, you can click on the pencil icons or the plus sign icons to change or add information in your profile. Click on Done to save your changes.
In the Anchor, under MY INFO, on the CONTACT page you can now pick the committees you would like to "follow". You will see a plus sign in a circle to the upper right of the Lists/Committees bar. Click on that – you will see a list of available committees. Those that you check will appear in your record, and when there is information to be shared from that committee – agendas, minutes, meeting dates, etc – you will receive a notification.
You are now (just in time for the holidays) able to make gifts to TMLA from the GIVING page, above, just as you can through the Anchor while paying your dues.
The area in your Anchor profile page marked Active Member Directory (at the bottom) now allows you to find those members who have signed up and are available in The Anchor. Right now only names and cities are showing. Soon you will be able to see emails and phone numbers as well. Work in progress…shouldn't be long!
Please remember – if you paid your dues through regular mail there will be a significant delay between when your check is cashed and when you receive your welcome letter with login instructions for joining The Anchor. Data entry is time consuming – if you haven't paid your dues yet, please pay online. It's much faster – and probably more accurate since you will be entering your own information. When signing up remember: Family name is the owner's LAST NAME ONLY, then individuals are added as members of the family using full names.
THANK YOU for your patience, your feedback (always welcome) and all your kind words. Getting close to a finished product…

Having trouble signing in? Click on the help icon to launch an instructional slide show that will walk you through the "join or renew process".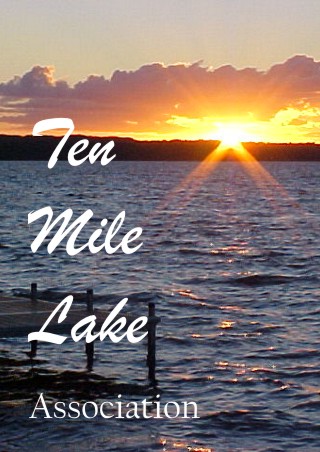 The Ten Mile Lake Association is made up of residents and visitors who are dedicated to the preservation and improvement of Ten Mile Lake and its environment.